Evoking sweet memories
Share - WeChat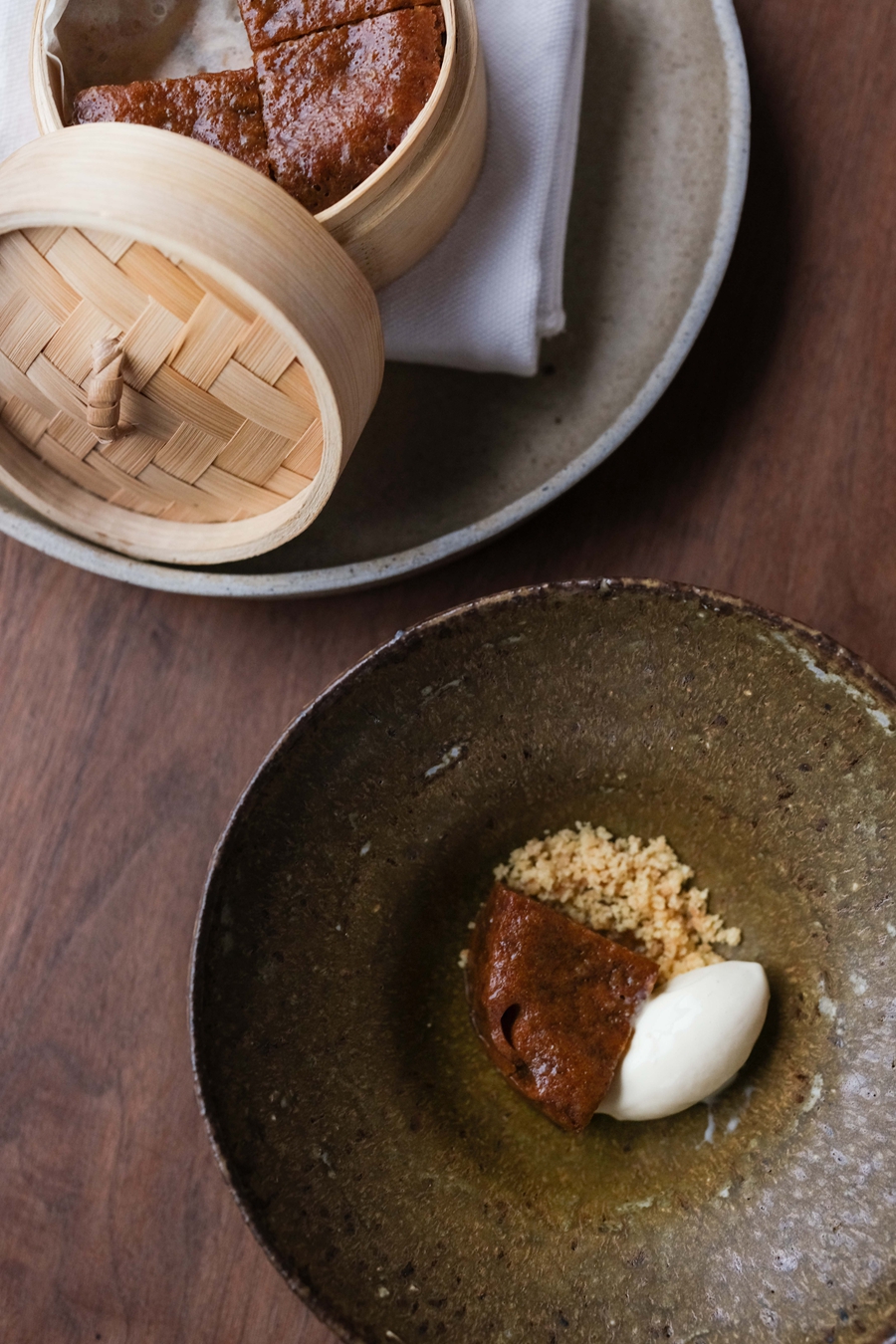 A wild and organic dining experience awaits at a neighborhood restaurant in the megacity of Shenzen, Li Yingxue reports.
Walking into the restaurant, the dim light from above your head and the black rocklike walls surrounding you make you feel like you are eating in a canyon. Many dishes need to be eaten with your bare hands, and you can hear birds singing and waves crashing on a beach as you nibble.
The food is designed to highlight the original flavors of the ingredients, which are mostly delivered fresh from a nearby farm on a daily basis.
All of the food, drinks, decoration and sound effects are the creations of 30-year-old Lin Minyi, the executive chef of Voisin Organique in Shenzhen, who seeks to create a memorable-and natural-dining experience for her customers.
Tapping into her experience as a florist and jazz singer, Lin's dishes combine her understanding of art in practically every sense.