Evoking sweet memories
Share - WeChat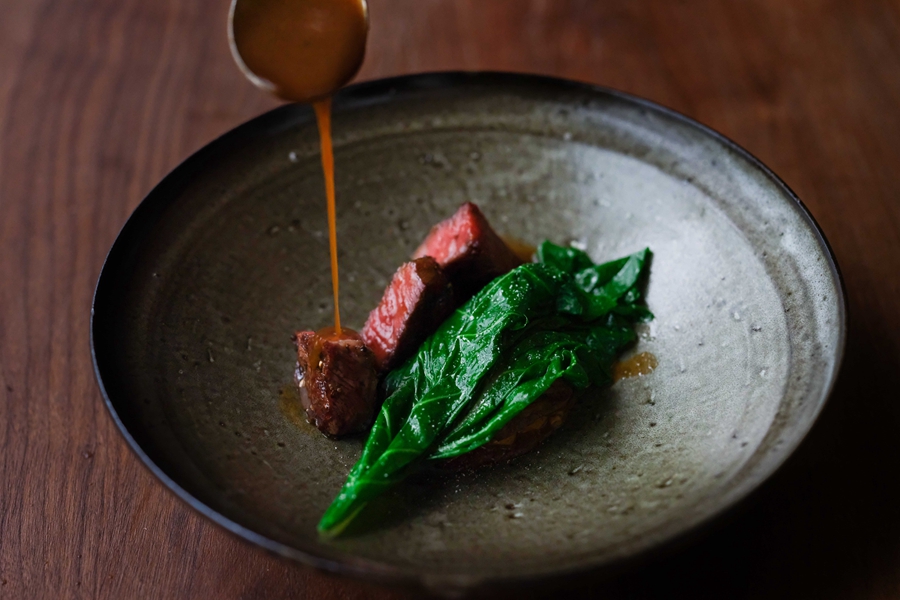 Jazz singer to chef
During Lin's childhood, she remembers her father was always busy running his restaurants and her mother was always in the kitchen.
"She would finish preparing all the ingredients before 3 pm, take a rest, and start to cook at 5 pm," Lin recalls.
She remembers when she was not as tall as the cooking bench, she wanted to imitate her mother cooking. Even though she was not allowed to get near to the flames, she stood on a stool, broke her toys into small parts and put them into the pot and stirred them around, pretending she was frying a dish.
While on summer vacation during third grade, Lin got her first chance to "cook". She was burning some paper in an empty flowerpot and suddenly realized she could use the fire to try her hand at cooking.
Her mom had finished preparing the ingredients for that night's dining and was resting, so Lin sneaked into the kitchen with some chicken and seasoning.
"I put the chicken in the pot and added some salt and soybean sauce like my mother did, and it was tasty!" Lin says. "Then I felt like I needed to make some staple food, so I continued to boil a pot of porridge."
Since the age of 14, Lin has cooked a large dinner for her whole family every week.
She never stopped cooking, even when, in 2007, she began studying vocal music performance at Guangdong ATV Vocational College for the Performing Arts in Dongguan.