Experts urge policymakers to consider potential gains against the risks
Share - WeChat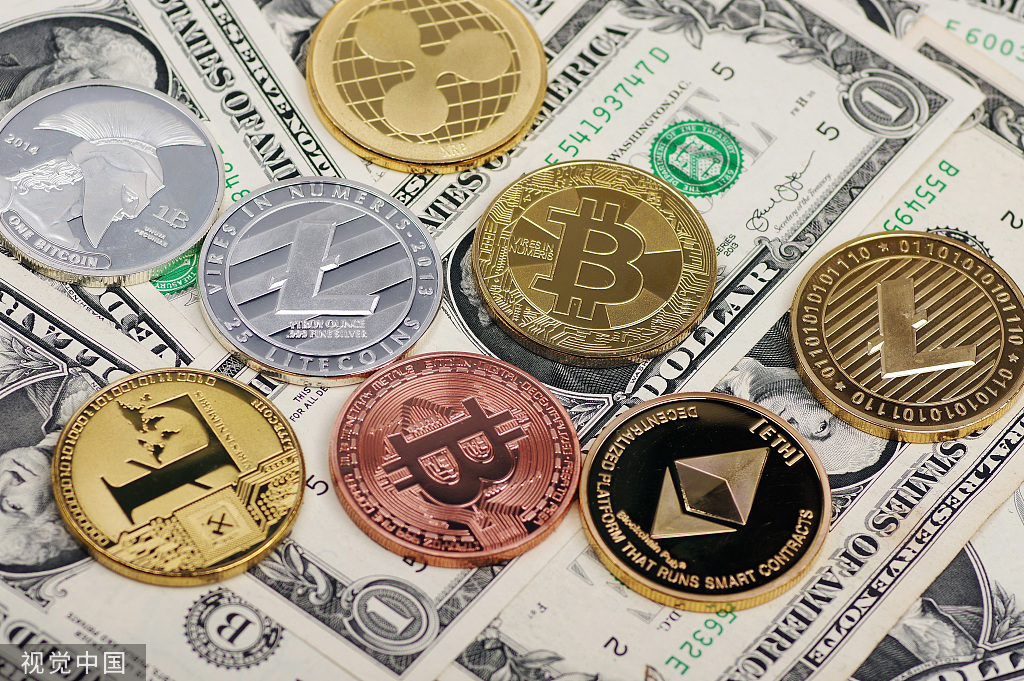 When a new technology emerges, there is a consensus among regulators that any gains must be weighed against the risks, and such an argument can be made for "stablecoins", an innovative type of cryptocurrency.
Experts said that with the potential for widespread use of stablecoins globally, policymakers have a responsibility to complement and clarify legal and regulatory requirements, and to promote improvements in existing payment systems.
Chinese central bank officials, aware of the rise of stablecoins, have said that potential risks must be addressed before any type of new digital currency is introduced to the public.
Mu Changchun, director-general of the Institute of Digital Currency, which is responsible to the People's Bank of China, the central bank, said recently that the use of stablecoins globally is still at an early stage, because the design framework is uncertain and there is insufficient information available to assess the potential risks.
As legal, regulatory and risk-management issues have still to be resolved, now is not the time to issue stablecoins globally, Mu said.
The status of the yuan, which cannot be used freely around the world, may be "eroded" by the global use of stablecoins, he added.
Li Haitao, deputy dean of the Cheung Kong Graduate School of Business, said that if there is a lack of independence in monetary policy and no discipline in monetary supply, monetary sovereignty will eventually face challenges, and fiat money issued by some governments may also be abandoned by those holding it.
Such a situation, if it happens, would be akin to that seen in some emerging markets that have experienced hyperinflation and a sharp devaluation of their currencies, Li said.
Fiat money refers to that which a government declares to be legal tender.
The issue has been discussed broadly among analysts, who fear that if stablecoins issued by different providers are not interoperable, only the strongest suppliers will survive.
Tobias Adrian, financial counselor and director of the Monetary and Capital Markets Department at the International Monetary Fund, said: "The fat cats will eat the nimble, and potentially more innovative, mice. That is the main reason that global social media and digital economy giants have the competitive power to issue stablecoins, driven by the effects of their strong international networks, which can allow the new payment services to spread rapidly."
The IMF is concerned about this issue, as countries may lose monetary policy control when a strong digital currency spreads globally, and as financial systems become more exposed to exchange rate shocks.
According to a report from the G7 nations, the only way forward is action and cooperation among policymakers and across borders to harness innovation so it is fair, safe, efficient and dynamic. This would require authorities to coordinate across agencies, sectors and jurisdictions to support responsible innovation in payments while ensuring a globally consistent response to mitigating risk.
The report predicted that for retail users, stablecoins with a fixed exchange rate appear to be "plausible" in the future.
"It will be important for authorities to examine what legal status should be granted to relevant legal entities, within their respective regulatory frameworks, upon fully understanding the details of the roles such entities play within the global stablecoins ecosystem," it said.
Li, from the Cheung Kong Graduate School of Business, said: "The rise of digital currency is a wakeup call for central banks around the world. The era of 'competitive currency issuance' proposed by (Austrian-British economist) Friedrich Hayek may have arrived."
Liu Yan, assistant general counsel at the IMF, said digital currencies are largely untested and pose significant risks to financial stability and integrity, consumer protection, and privacy. "Other risks - to monetary policy, competition and the international monetary system - must be monitored as adoption grows."
In July, G7 finance ministers and central bank governors agreed that stablecoins raise serious regulatory and systemic concerns. The G7 report said that no global stablecoin project should begin operations until the legal, regulatory and oversight challenges and risks that have been outlined have been adequately addressed.