Walmart to open 500 stores, depots in Chinese mainland over next 5 years
Share - WeChat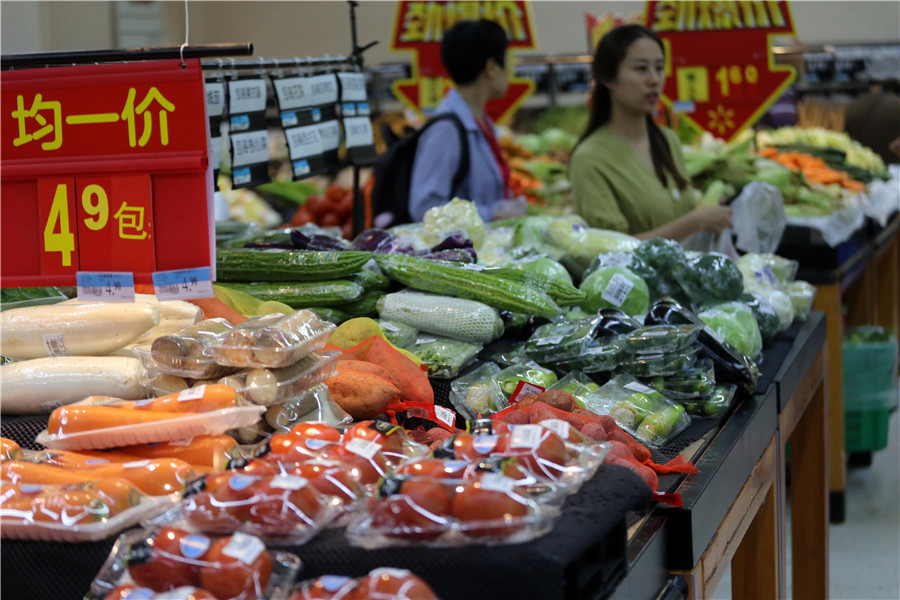 Global retail giant Walmart is planning to open more than 500 new stores and depots (smaller warehouses) in China during the next five to seven years and revamp 200 existing stores in three years, according to a top company official.
The US firm's expansion plan comes at a time when foreign retailers like France's Carrefour and Germany's Metro Group have exited the Chinese mainland amid an increasingly tough retail environment. Walmart, on the other hand is looking to add more smaller-sized stores, enhance integration of online and offline shopping experience, said James Ku, senior vice-president of China Realty at Walmart.
Ku said the company was confident about the Chinese market and will continue to enhance its investment.
The new stores will focus on smaller formats including hypermarkets in commercial properties, supermarkets serving community complexes as well as depot warehouses for online shoppers.
Walmart China operates more than 50 depot warehouses in China to enhance the shoppers' online-and-offline experience. It is also running eight community-based supermarkets in Guangdong province, which has been tested for about a year.
The smaller and community-based format-covering 30,000 to 40,000 residents within a radius of 500 meters-has shown bright results, according to Ku, a growth of 20 percent in terms of revenue and the number of visitors in the third quarter, if compared with that of the first quarter this year.
Li Haibo, manager of one of its community-based supermarket store in Shenzhen, said that the store has reduced its stock keeping unit numbers from 8,000 to 6,500 in the past year after reviewing the purchasing habits of consumers living nearby. The store has an online SKU of more than 5,000 products, accounting for about 35 percent of its sales.
The company is also eyeing to quickly expand its Sam's Club footprint by operating or building 45 clubs by 2022 and more in the future. Growth in fresh food and omni-shopping experiences has propelled a double-digit compounded annual growth rate for Sam's Club in China.
The company's plan also shows a much more ambitious expansion pace for the retailer, which has opened more than 400 retail units in more than 170 cities in China in the past 23 years.
Earlier this year, Walmart's said net sales grew 6.3 percent year-on-year in China during the third quarter along with a 3.7 percent surge in comparable sales, the best results for Walmart China in the last five years with Sam's Club the main contributor.
"Chinese consumers are shopping across seven different store types and we believe there are still opportunities for brick and mortar retailers," said Jason Yu, general manager of Kantar Worldpanel China. The key is how the retailers adjust to the changes in China and revise their store formats and accelerate digitalization.
Yu said small stores are still growing in China, and on the back of online to offline platforms such as JD Daojia, Walmart and Sam's Club can be closer to consumers and achieve cost efficiency. In China, if a retailer wants to grow its shopper base, it will have to open more stores to reach more consumers, he said.