Court scolds online seller over stickers mocking nation's martyrs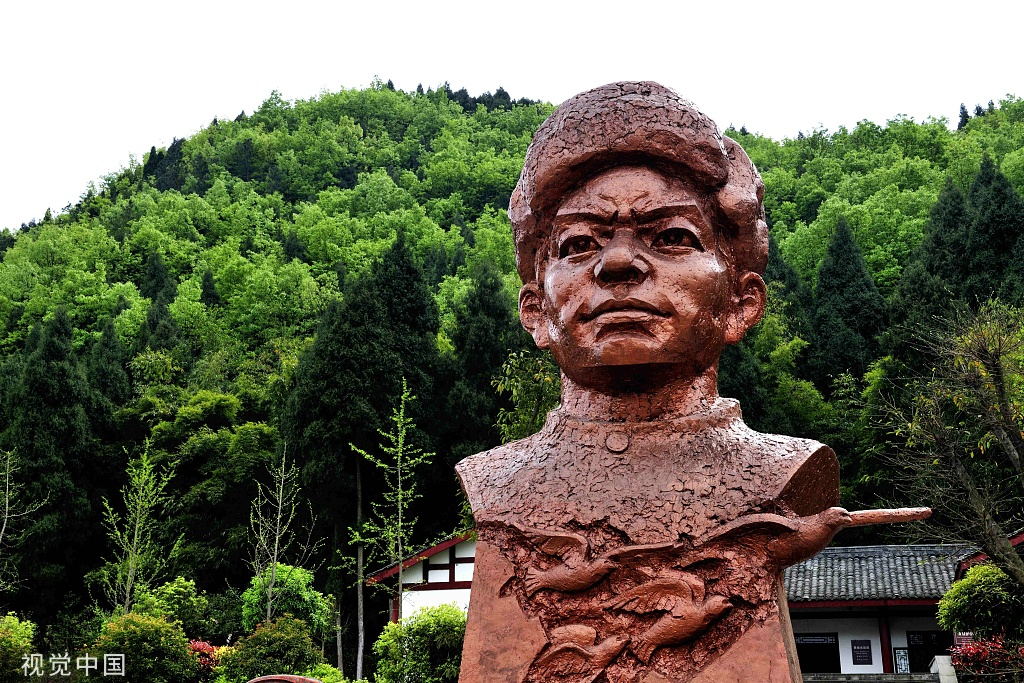 A Hangzhou court ruled on Tuesday that a local online store operator should immediately cease harming the reputation of national martyrs and apologize on State-level media to eliminate the negative influence.
The defendant is an individual surnamed Qu who runs an online store.
The store has sold stickers depicting two martyrs, Dong Cunrui and Huang Jiguang, with teasing texts such as "for girls, big brother is willing to jump into a fire pit".
Dong Cunrui was a People's Liberation Army soldier honored for blowing himself up to destroy a Kuomintang bunker during the War of Liberation (1946-49), and Huang Jiguang was remembered as a hero for blocking the enemy's firepower with his chest during the War to Resist US Aggression and Aid Korea (1950-53).
The stickers were available in different sizes priced from 4 to 68 yuan ($0.57 to $9.68).
After an investigation, prosecutors believed such an act defamed heroic martyrs and thus filed a lawsuit to Hangzhou Internet Court.
The court made the ruling on Tuesday morning after an online trial and asked Qu to immediately cease the infringement of their reputations and apologize through State-level media.
Qu said during the trial that the sticker sales were very low.
He said that he had realized his mistakes and was willing to apologize, and he asked for forgiveness from the martyrs' families and society.
China's top legislature passed a law, which took effect in May 2018, to protect heroes' honor and reputation and to promote patriotism and socialist core values.
The law said the country and the people should forever respect and remember the heroes and martyrs for their sacrifices and contributions to the nation.
The court said martyrs are spiritual models and immortal backbones of the nation. Dong and Huang sacrificed their lives and demonstrated great patriotism and revolutionary morale, which also embody socialist core values. No one can distort, defame or deny their deeds and spirits.
As a Chinese citizen, Qu should remember, admire and defend martyrs' reputations instead of insulting or mocking them. The act of selling such images of martyrs on an online platform has caused damage, the court said.
In addition, Qu has been engaged in online sales for many years and should know that all images released might be viewed by people all over the country.
"However, he still released and sold the stickers online, causing negative social impact and damaging the public interest. Therefore, he should bear civil legal responsibilities according to law," the court said.
Chinese laws allow close relatives and family members of the martyrs to file a lawsuit in case of violation of reputation. If the martyr does not have close relatives or they do not file a lawsuit, the prosecutors can file a lawsuit in the name of public interest.