Public clears protest debris left during chaotic weekend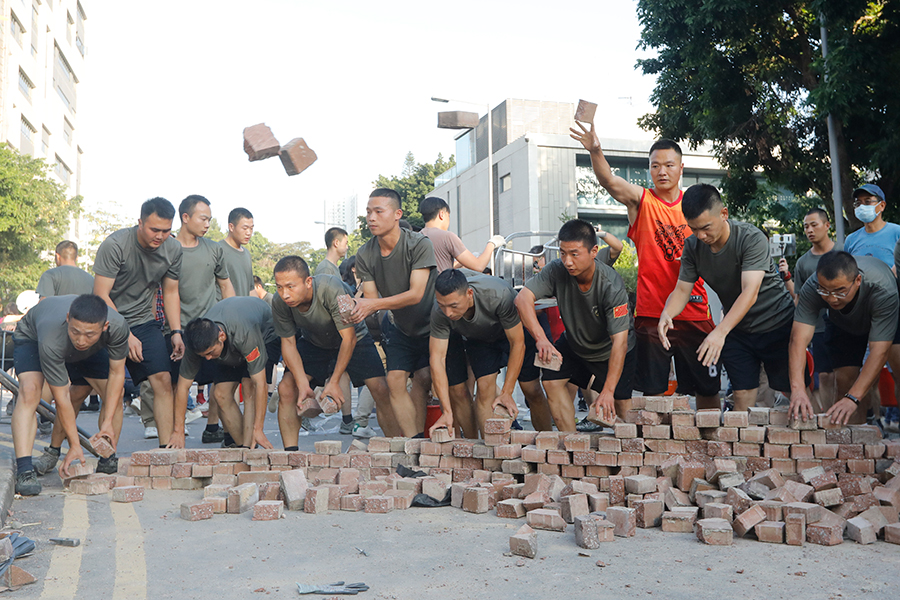 The government appealed to the public to be careful and strongly condemned rioters' dangerous acts.
The cleanups also saw participation of foreigners. Brian, a United States citizen working in the finance sector, brought his girlfriend with him.
He described protesters' acts as "insane" and said, "They are turning people against themselves".
Soldiers from the People's Liberation Army Hong Kong Garrison, dressed in civilian clothing, joined a group of residents on Saturday afternoon clearing barricades set up by radicals outside the Kowloon East Barracks-near the Hong Kong Baptist University.
They were applauded.