Public clears protest debris left during chaotic weekend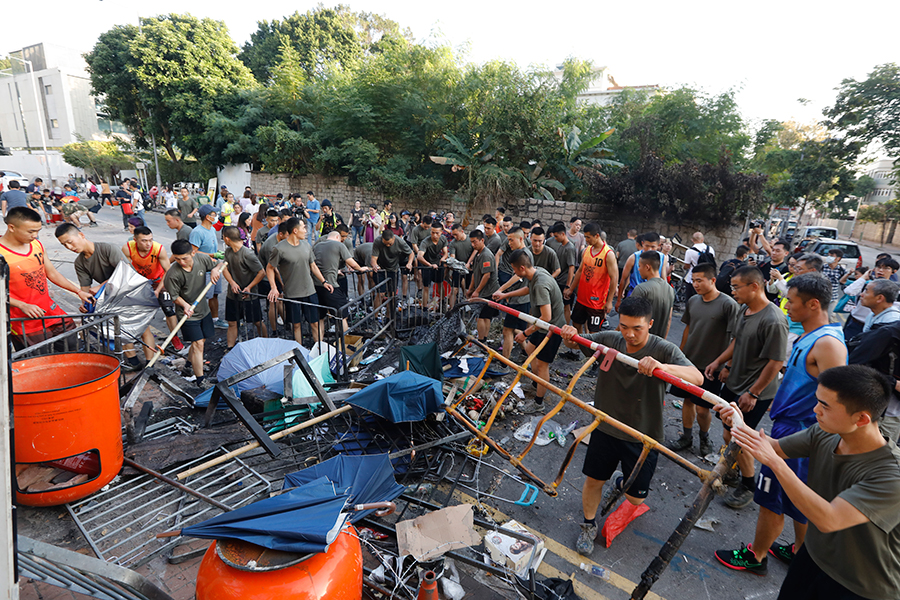 Hundreds of thousands of commuters who need to travel across Victoria Harbour have been seriously inconvenienced as traffic in the vicinity of the PolyU, including the Cross-Harbour Tunnel, has been paralyzed since Nov 11.
Radical protesters blocked roads and damaged traffic facilities. Tunnel tollbooths were repeatedly set on fire. On Friday night, the Cross Harbour Tunnel Administration Building was broken into. Its power supply was cut off and the fire alarm system damaged.
It was not the only Hong Kong district paralyzed by radicals this week. Residents of northern and eastern parts of the New Territories were stranded for six days due to the blockade of Tolo Highway and vandalism on the East Rail line.