Public clears protest debris left during chaotic weekend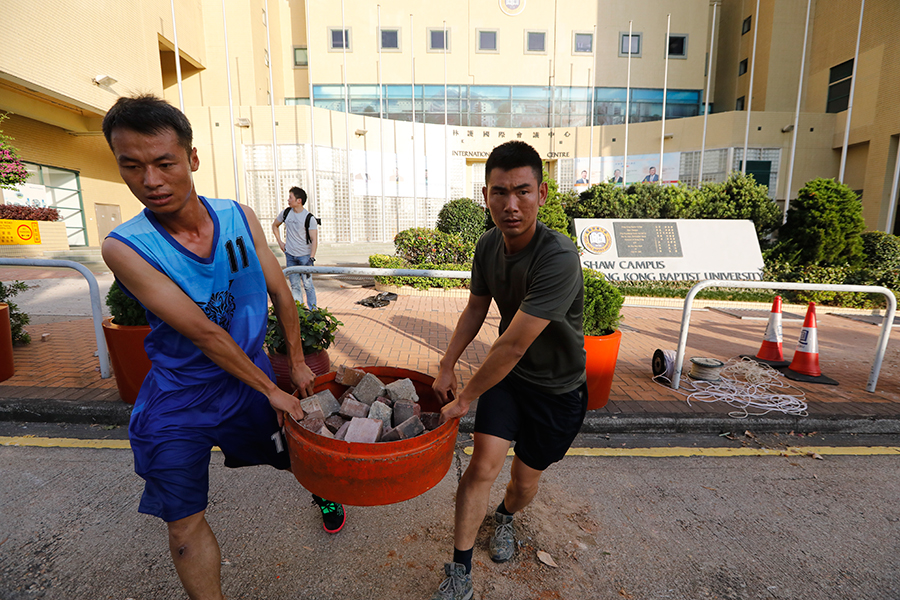 Positive reactions
The considerable disruptions sparked positive public reactions. A large group of people voluntarily cleared debris and wreckage left by rioters. Traffic on most thoroughfares, including Tolo Highway, gradually resumed on Saturday.
"Their heart-touching actions show their love for Hong Kong and inject positive energy into society," a Hong Kong government spokesman said in a news release late Saturday evening.
Hundreds of residents also cleared Pok Fu Lam Road near the University of Hong Kong, another base for rioters. However, a group of masked people clad in black disrupted the cleanup and firebombed the activity from an adjacent overpass. No one was hurt.