Mountain feats of the sisterhood
Share - WeChat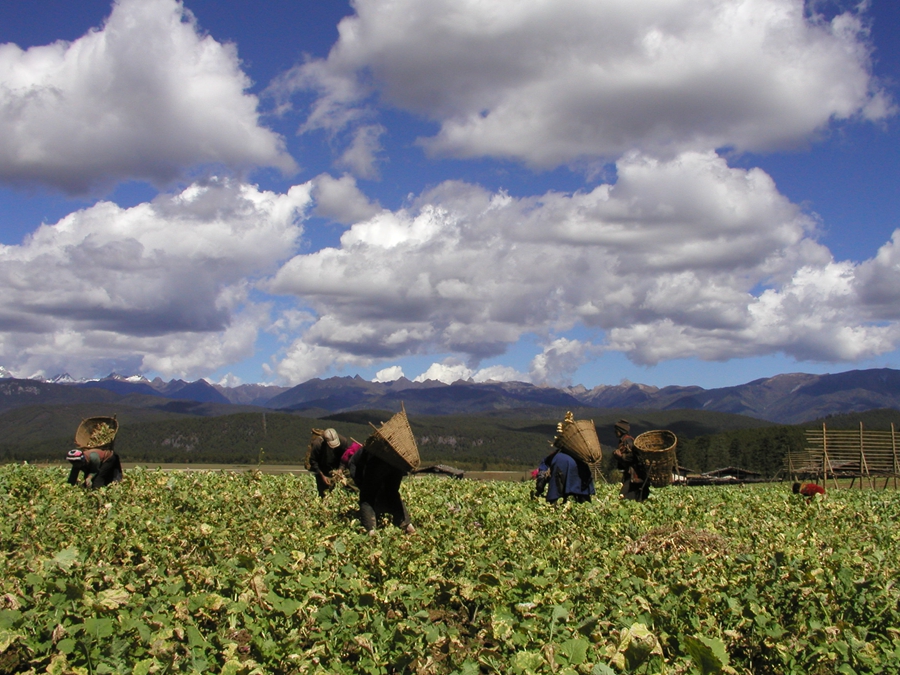 "Their traditional knowledge and experience may not seem scientific, but they do represent a shining beacon of wisdom."
In rural communities where facilities and financial support for environmental protection are hard to access, community-based methods consistent with traditional knowledge and the scientific knowledge of the locals are the most grounded, he says.
Over the years, Yin has also had the chance to talk to indigenous peoples and representatives of local communities around the world about his experience, because "local adaptation strategies of different regions also contain a global perspective".
He has built connections with similar action programs run in communities of indigenous peoples in Africa, Australia and Latin America and has been planning to form a research network among the indigenous peoples and ethnic minorities.
In 2011 a group of Cambodians, Thais and Laotians visited Dechen county, and in 2015 it was the turn of Dechen people to visit Cambodia and Thailand.
These folk, who live upstream and downstream of the Lancang River, or Mekong, got to know each other.
Back home, an exhibition of photos showing the downstream in the eyes of the participants from Dechen was held, and Yin, who was one of the organizers, was delighted when he heard from one of the participants that locals had pledged not to dump trash into the river because there were people living there.