Mountain feats of the sisterhood
Share - WeChat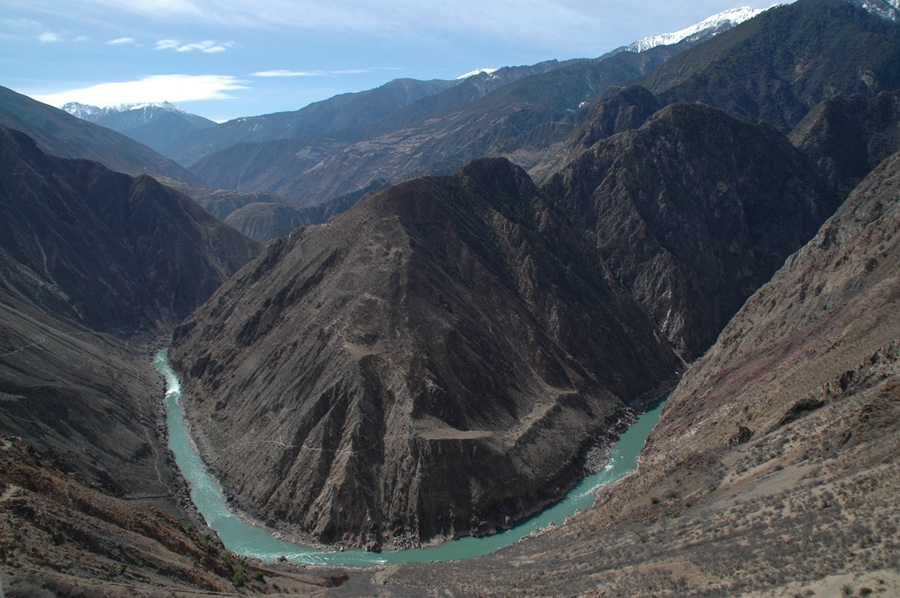 However, locals nowadays experience increasing extreme weather events such as storms, droughts, high temperatures and landslides, which are also borne out in meteorological data.
The herders, who dress more lightly now because of warmer weather, report seeing not only the earlier maturation of grass on grazing land, but also the emergence of flies and mosquitoes on alpine pasture, Yin says.
Renchen Phuntsok says watermelons can now even be grown, in an area where it was once too cold for such a crop, and there is less water for irrigation, especially in winter.
Despite this, the ethnic Tibetan communities have been using their traditional wisdom and passing down through the generations to protect the environment and prevent the diminution of biodiversity.
Although hit by the ideas of modern life to varying degrees, local Tibetans in the villages of Jiabi and nearby Hongpo maintain that their mountains, lakes and rivers are sacred and believe that to gratuitously fell trees and hunt is to risk the wrath of the mountains and the ensuing punishment of climate disasters.
It is of the awareness of the frail ecosystem in a harsh climate and hardy geographical conditions that locals' reverence for nature is born. It also partly explains why biodiversity usually comes with cultural diversity, as is shown in the cases of the Himalayan and Amazon regions, and also Mexico, Yin says.
Thus between 2009 and 2013, Yin conducted a program with monks in the mountains in which the locals paid little care to the natural surroundings. The aim was to raise the latter's awareness of the damage humans can cause.
Yin and his team have also organized more than 20 experts on Tibetan medicine to study the impact of climate change on 368 kinds of Tibetan medicinal herbs in mountains, and worked with monasteries and monks trying to plant about 20 kinds of endangered medicinal herbs and plants.