Li longs to be a regular in red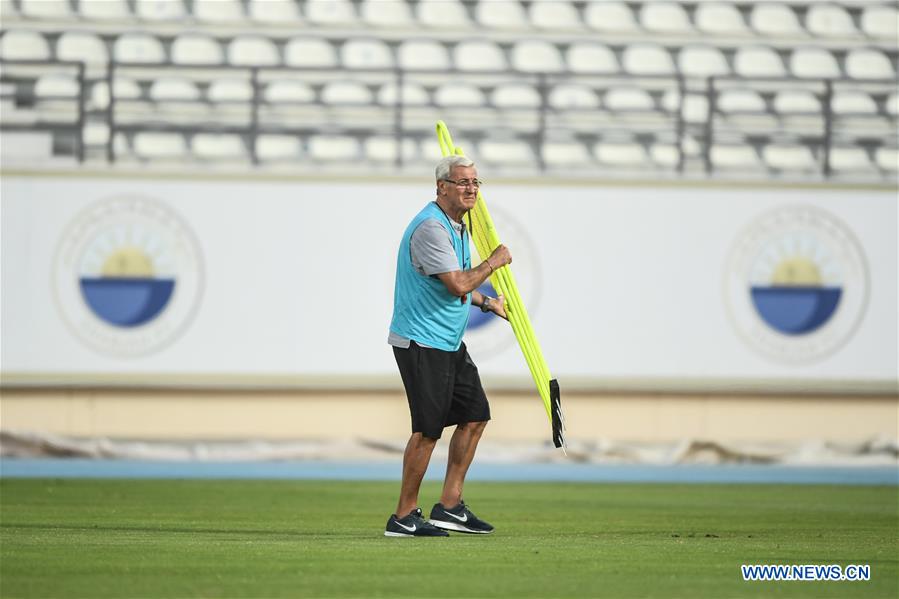 Lippi has not had the luxury of reporting a clean bill of health for Thursday's test.
Defensive stalwart Zhang Linpeng is rated doubtful after injuring his leg in training on Tuesday, while fellow defender Li Lei also picked up a knock in a friendly against a local team in Sharjah on Sunday.
Star striker Wu Lei admitted to feeling "a little bit tired" after playing in Espanyol's 3-1 defeat at Atletico Madrid on Sunday night, but vowed that will not affect his "physical and mental condition".
"As a Chinese national team player, I'm confident about the next match," added Wu. "I'm not focused on outside factors such as a team's ranking, fans' expectations and other pressures. We still have a lot of games to play. The most important thing is to remain confident.
"Coach has always emphasized-not just for the next game-the difference between the international games and the club matches. The coach always said that we have to have a quicker pace.
"After a year of playing in Europe, my biggest impression is that the European leagues play at a much faster pace.
"It's very important to maintain a quick pace when facing strong national teams. Lippi has told us that he's satisfied with the team's training so far."