Circuit judges offer justice outside the courtroom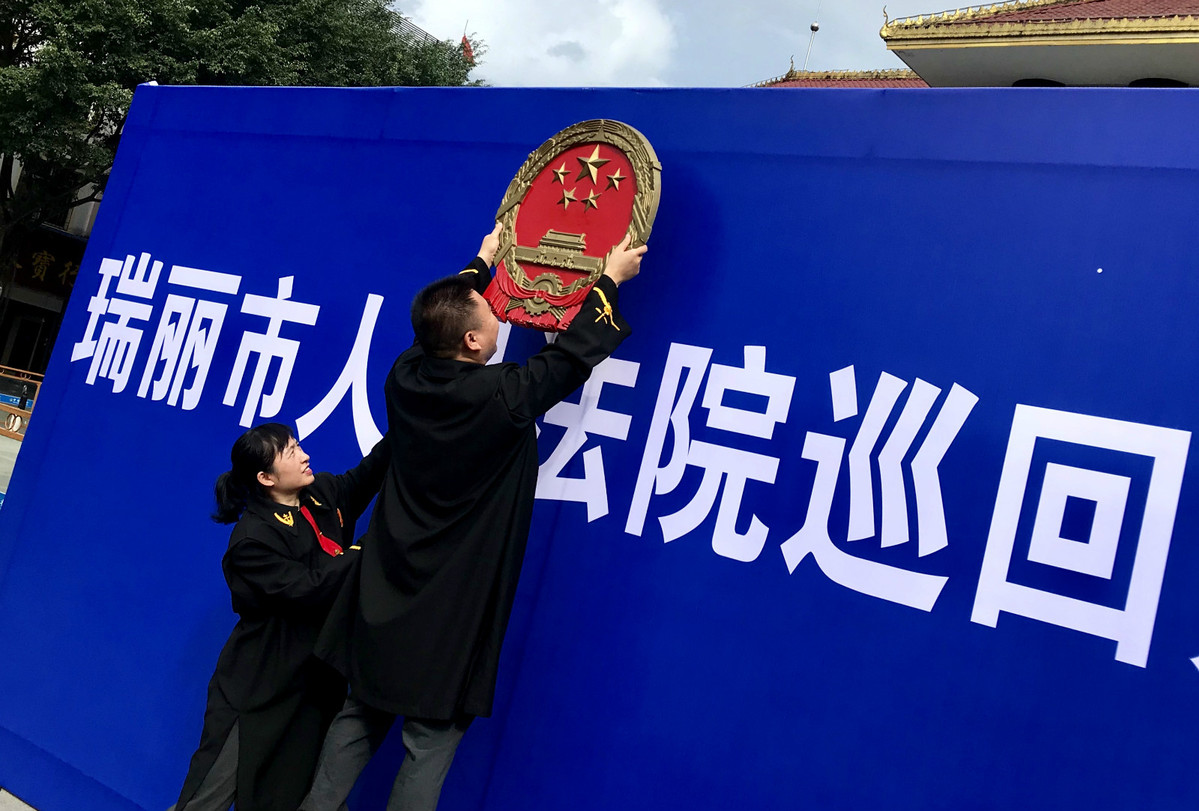 Justice for the people
Zuo, from Beijing University of Technology, also attended the hearing.
He said it was not only a success in terms of popularizing the law, but also a good opportunity to showcase China's judicial system to the world.
"Where the national emblem is, that's where justice is," he said.
In addition to hearing the case publicly, the court provided free legal pamphlets in a variety of ethnic languages, as well as Mandarin and Myanmarese, to help improve people's understanding of the rule of law.
Wang Xihuai, a judge at a court in Miyi county, Hunan province, spoke highly of circuit courts and mediation, saying the practice meets rural inhabitants' legal requirements.
"Though the internet has helped many courts establish online systems for case filing and hearings, this advanced technology hasn't been fully adopted in some poor areas," he said in a statement published on the website of the Supreme People's Court, China's top court.
"Villagers in these areas, especially some seniors, need to resolve their problems by the rule of law, but poor local transportation infrastructures or poverty sometimes prevent them from enjoying legal services," he said.
Given that the goal of the judicial system is to serve the people, reduce the cost of litigation and safeguard citizens' legitimate rights, the circuit court is a necessary development, he added.
However, Wang also pointed out some problems. "For example, in some areas, circuit courts or mediation sessions were disrupted because too many people attended the hearing and insisted on sharing their views," he said.
Moreover, although litigants must agree to circuit hearings, some courts were so determined to resolve disputes quickly that they neglected to obtain the approval of the parties involved, he said.
"Some residents don't want to resolve problems at their homes because they don't want their relatives and neighbors to know about a dispute. That means a circuit trial or mediation could aggravate the conflict," he explained.
He suggested that the Supreme People's Court should further outline procedures for circuit trials and mediation to prevent such irregularities, and also called for more local government officials, especially those from justice bureaus, to be dispatched to facilitate the smooth running of hearings.