Circuit judges offer justice outside the courtroom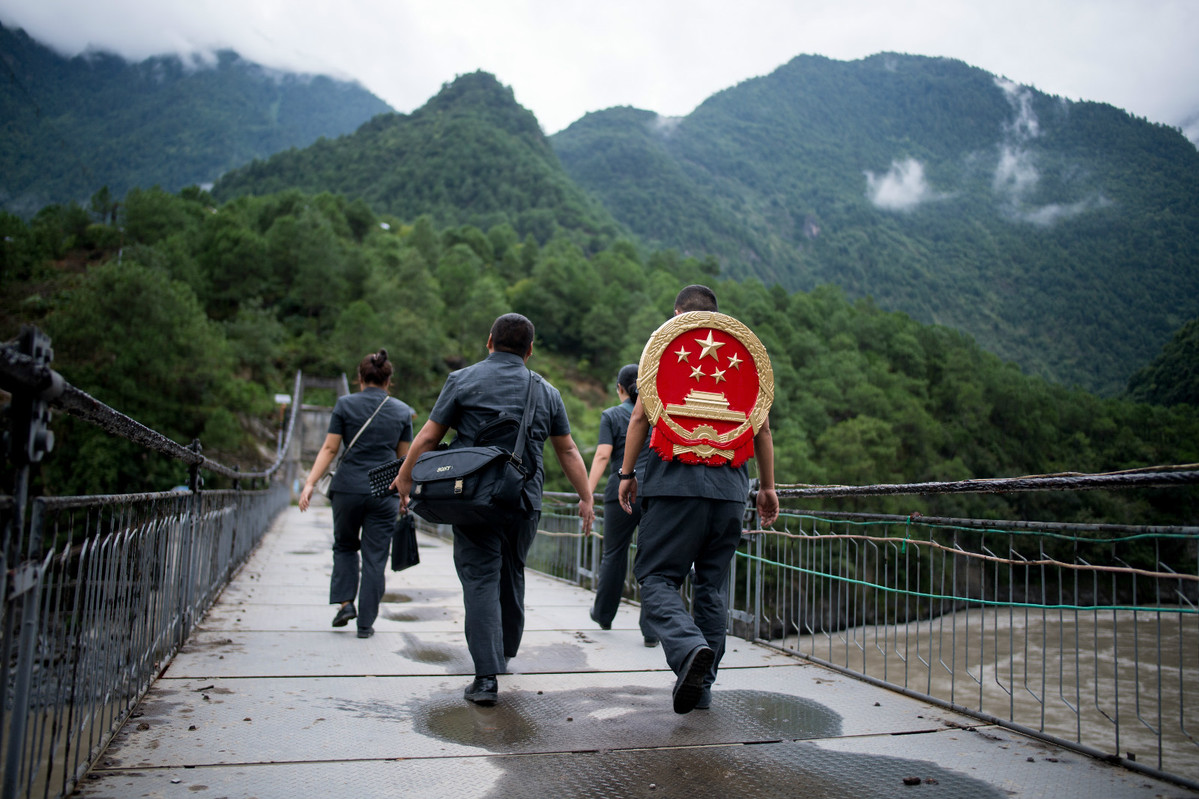 Village mediation
At 8:30 am on Oct 29, Feng put the national emblem, weighing 5 kilograms, in her car. Then, she and her assistant drove to a Dai village in Jiexiang county, about 30 minutes away, to mediate in a dispute between two residents.
Upon arrival, Feng followed the litigants, their neighbors and several officials from the county's justice bureau to a traditional Dai house where the village holds parties and meetings. They all sat in a circle on the carpet, as the Dai always do.
Sitting next to the national emblem, Feng began asking questions in the Dai language so she would better understand the dispute and the arguments on both sides.
The matter was not complicated. In December last year, one of the villagers, surnamed Weng, decided to buy eight cows from a neighbor, surnamed Shuai, for 60,000 yuan ($8,525). However, after Weng had paid 40,000 yuan, he defaulted on the remainder.
After mediation lasting about 40 minutes, Weng gave Shuai 10,000 yuan in cash and promised to pay the final tranche in October next year. To conclude the case, the men signed a mediation agreement document.
"The men live in the same village, so they know each other; they agreed that we could mediate in front of their neighbors and members of the village committee. Circuit mediation was suitable for them because it ensured that good relations continued, and it also helped the other villagers learn a little legal knowledge," said Feng, who has been a judge for 30 years.
"Litigants with little legal awareness are often nervous in a courtroom. But when they are in a familiar environment, they are more relaxed and can resolve their conflicts, and it is easier for them to accept and understand the ruling or legal advice provided."
As a member of the Dai ethnic group, Feng makes full use of her linguistic advantage, which narrows the gap between the law and the people, and means litigants fully understand the relevant regulations.
According to official statistics, the court in Ruili hears about 1,400 civil disputes every year, and about 40 percent are resolved via mediation.