Circuit judges offer justice outside the courtroom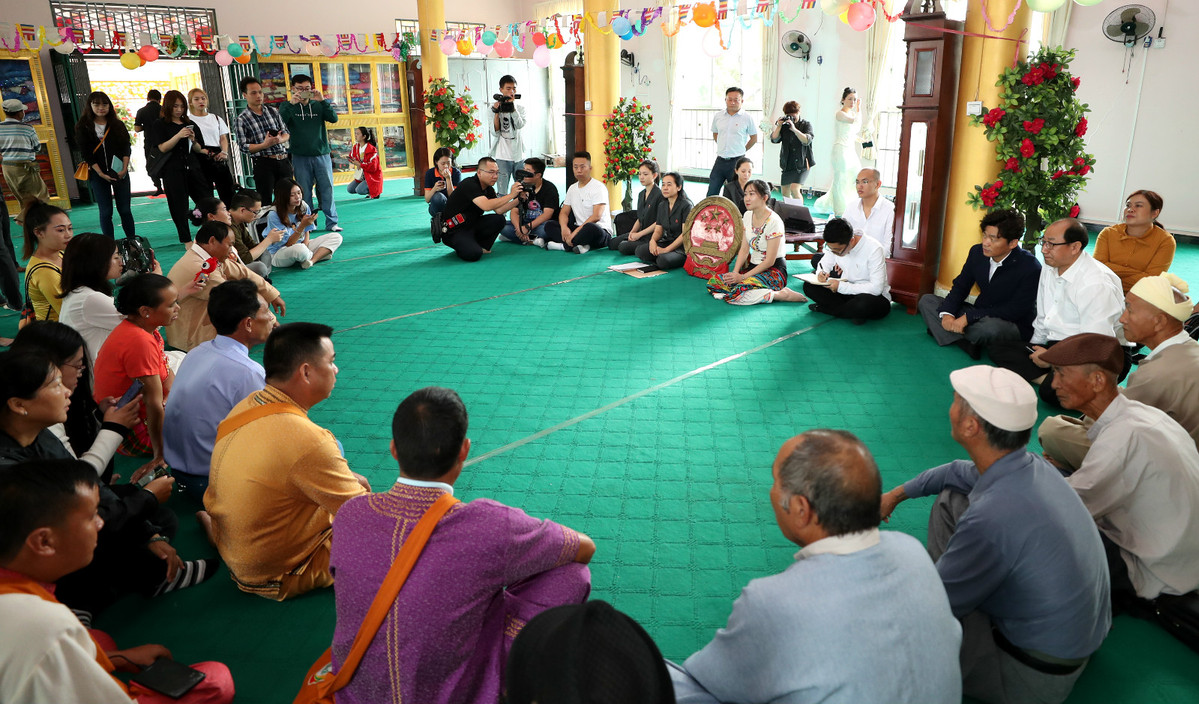 Judicial officials nationwide are testing ways to provide their services door to door. Cao Yin reports from Ruili, Yunnan province.
One day in late October, instead of hearing a case in her courtroom, Feng Guixian, a judge at Ruili People's Court in Yunnan province, moved the proceedings to a rural county, making sure she took the national emblem with her.
These "circuit courts" are regular occurrences for Feng. "Sometimes, traffic problems mean litigants may find it difficult to attend court, and on other occasions both parties agree to resolve their conflict in their homes or in communities close to them," she said. "If that's the case, we go to them."
Since the start of the year, Feng's circuit mediations and trials have been held in different parts of the province, including villages of various ethnic groups, such as the Dai and Jingpo, and even factories.
"However, no matter where I go or how shabby the place is, the national emblem must always be carried there," she said.
As a symbol of China, the emblem represents justice and the authority granted to the court by the country and the people.
"When we and the litigants speak in front of the emblem, every word is a solemn promise," Feng said.
Circuit courts are now common at district or county level, especially in areas where the transportation infrastructure is poor. The development has not only played a big role in helping litigants file cases efficiently and attend hearings, but also provided a public lesson in law for their neighbors or colleagues.
The practice is being tested nationwide. To visit isolated areas and mediate in disputes, judges in some parts of the Inner Mongolia autonomous region have ridden horses to overcome bad weather, while judges in Fengjie, Chongqing, slung a rope bridge across a river to visit villages and hear cases. They carried the national emblem with them on every journey.
"Circuit courts reduce litigants' travel costs and also help us learn more about the environment in which the dispute happened. It's useful because it helps us find better solutions to resolve conflicts at the roots," Feng said.
Zuo Ning, a lecturer in criminal procedure at Beijing University of Technology, gave circuit courts the thumbs-up, and highlighted the significance of the national emblem.
"Justice needs a sense of ceremony," he said. "The circuit courts are effective because they allow litigants to enjoy legal convenience and really feel the power of justice, even though it means more work for judges."