Chinese dairy firm goes global at CIIE
Share - WeChat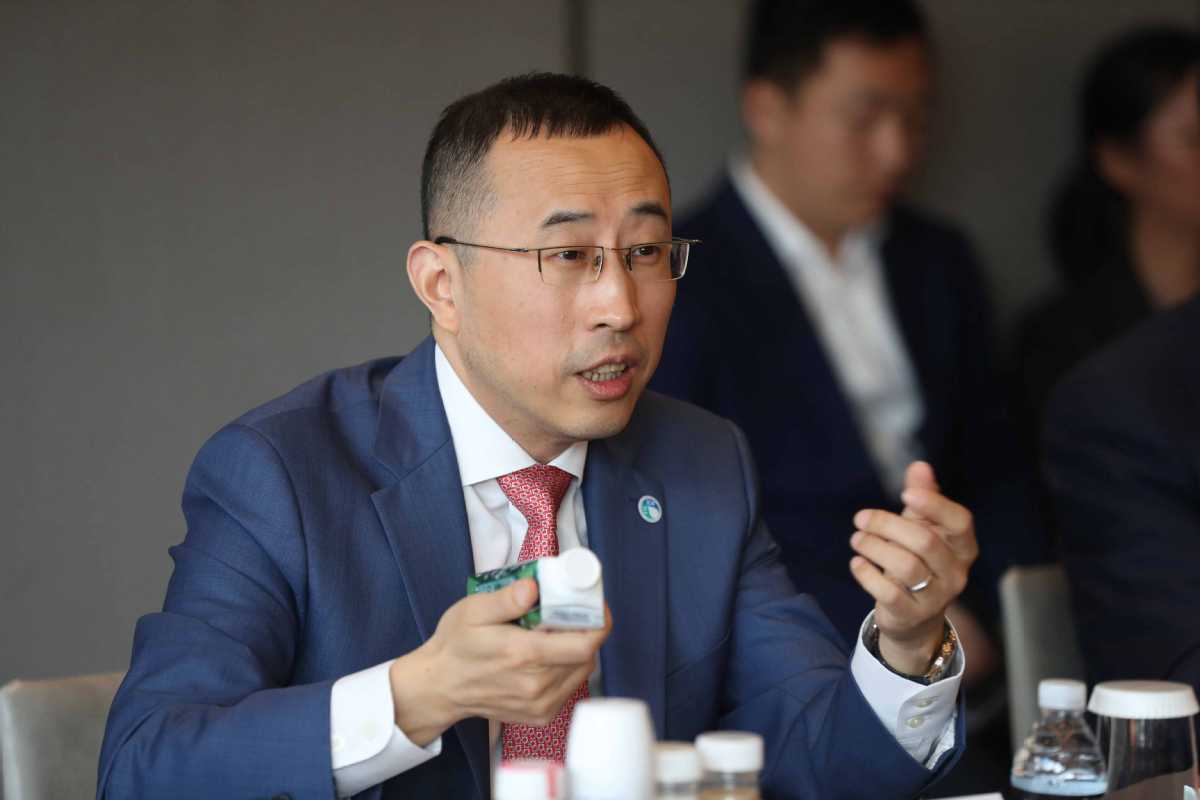 You will see more Chinese firms exhibiting at China International Import Expo (CIIE) in the future, because they are increasingly going global, said Lu Minfang, CEO of Chinese dairy giant Mengniu, in an interview during the second CIIE.
For example, to see Bellamy's booth here is not unusual to anyone, and Mengniu plans to buy Bellamy, Lu explained.
Australian infant formula producer Bellamy attended both the inaugural CIIE and the second edition of the import fair. Mengniu announced a bid to acquire the famed organic dairy firm in a deal valued at $1 billion in September.
"Mengniu is evolving into a multinational, with its entire industrial chain and consumer brands spread all over the world," Lu said.
Customers will come to identify us by our local brands in different countries, not just by the company name, he added.
As a matter of fact, Mengniu has always been a CIIE exhibitor, as it holds a majority stake of Yashili International, a Hong Kong-listed dairy importer that has attended the expo twice in the name of its New Zealand subsidiary.
Yashili New Zealand Dairy Co Ltd, established by Yashili International and Mengniu, opened a state-of-the-art infant formula plant in the village of Pokeno, just south of Auckland in 2015. The Mengniu-Yashili plant mainly exports Kieember and Kieevagour infant formulas to China. Both products were displayed at the exhibition booth for Yashili at this year's CIIE.
Notably, the plant's latest product, Athe-malthia Goat Infant Formula, has just made its China debut at the booth. Another Yashili goat infant formula on display, Dorlaler, is made in Australia and entered the Chinese market back in 2017, causing a splash.
"China is one of the world's most open markets for dairy products, with negligible tariffs on Australia and New Zealand for the next five years. The openness entails wonderful opportunities for Chinese dairy companies to go global," Lu Minfang said.
Lu also argued that China's relative scarcity of dairy resources compared to its huge demand would surely motivate Chinese dairy producers to build a globalized supply chain.
Mengniu worked hard to cement new international partnerships during the second CIIE. On Nov 6, the Chinese dairy giant signed a cooperation agreement with Adisseo, a French company that boasts world-leading nutritional solutions for animal feed.
Jean-Marc Dublanc, CEO of Adisseo, said on site that the two parties will work together to promote the use of Methionine in dairy cow ration formulation on Mengniu's farms, which will improve the quality of milk.
On Nov 8, Mengniu and the China Chamber of Commerce of I&E of Foodstuffs, Native Produce and Animal By-Products (CFNA) organized the second Global Dairy Forum at the CIIE venue.
Among the speakers were Li Chenggang, China's Assistant Minister of Commerce, Susanne Hyldelund, State Secretary for Trade at the Ministry of Foreign Affairs of Denmark, and Tim Knox, Deputy Director-General of the New Zealand Ministry for Primary Industries. Diplomats and food industry officials from Denmark, the United States, France, Australia, and Ireland gave presentations on the dairy exports of their respective countries.
The forum concluded with a launch ceremony for new cheese products. Arla Aishichenxi Group, a joint venture between Mengniu and its strategic partner Arla Foods, Denmark's largest dairy producer, announced that it will export children's cheese cups and IQF shredded Mozzarella into China this year.
Statistics show that the growth rate compounded annually for China's imports of dairy products was 18.9 percent between 2009 and 2018, 5.3 percentage points higher than the corresponding rate for the country's imports of food in general.
We are entering a golden era for China's dairy industry, and this country will present a host of fresh and exciting opportunities for dairy firms worldwide, said Li Pengcheng, vice-president of Mengniu, in an address to the conference.