Ice cream companies take healthy route to success
Share - WeChat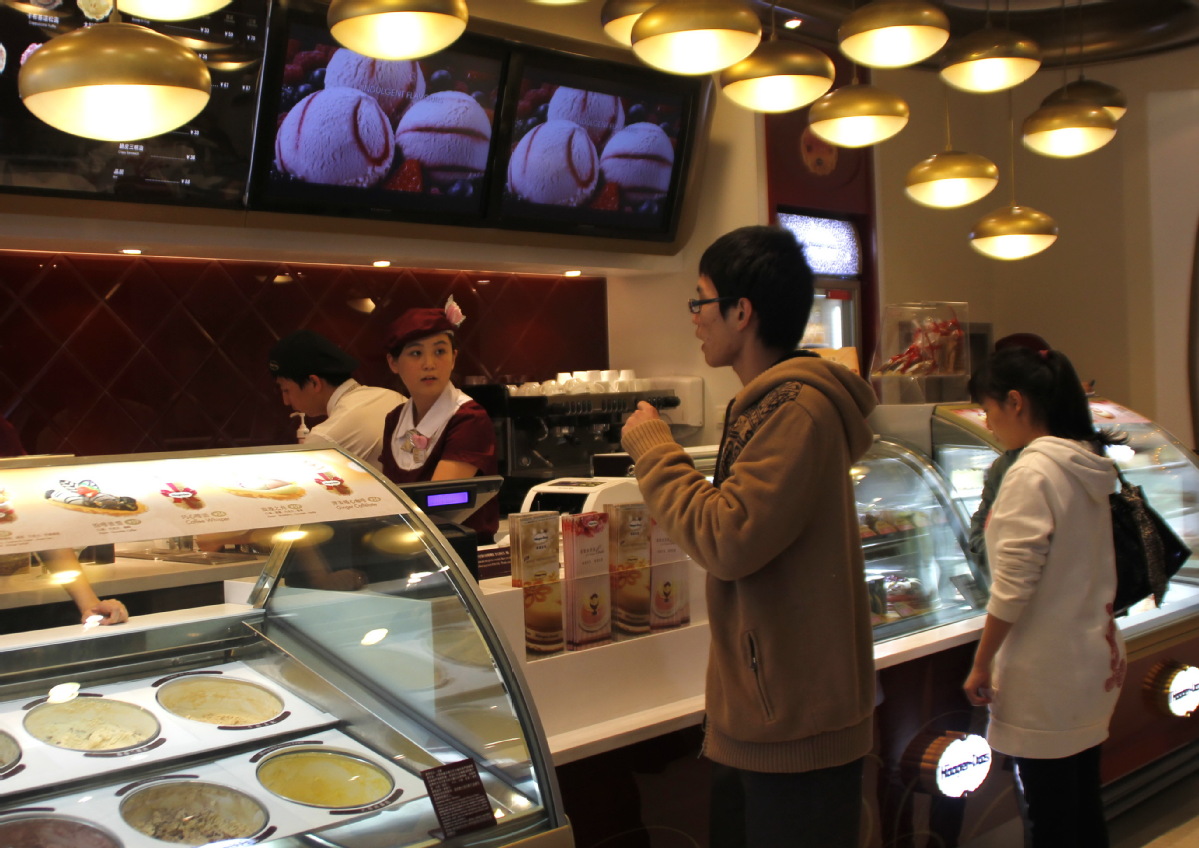 Traditional ice cream products are being edged out by low-calorie varieties with natural sweeteners in the Chinese market as demand from consumers rises for high-quality and healthy products, a new industry report said.
Low-sugar ice cream is seen as a healthier alternative to traditional ice cream, and is driving the highend oriented growth through the use of natural and high-quality ingredients, said the report from London-based market research provider Euromonitor International.
Halo Top ice cream, a brand under Unilever Plc, a British-Dutch consumer goods company, is an example of a product that emphasizes the use of natural flavors, such as probiotic fiber and organic cane sugar, increased protein content and specifying the low-calorie content on the front of the package.
"The growth in premium ice cream products is also being driven by innovation and growth in the gelato sector. Considered a luxury ice cream, gelato offers artisanal recipes, natural ingredients, lighter textures and less cream than traditional ice cream," Euromonitor said in its report.
Grom, another brand owned by Unilever, uses ingredients such as cage-free eggs and fresh fruit, and is looking to attract consumers pursuing luxury.
"Chinese consumers are increasingly pursuing snack foods that are healthy, high-quality and safe, triggered by the constant consumption upgrade trend in the country. In the next few years, higher-end snack food will account for a larger market share, and raise the average price of the sector," said Neil Wang, president of consultancy Frost and Sullivan.
"Besides, consumers not only pay attention to the quality of ingredients of snack food like ice cream, they also focus on the appearance, package designs, and the decorations of retail stores, factors that also affect their buying experience," he said.
Haagen-Dazs, a United States ice cream brand under General Mills Inc, has started a round of image upgrading of its stores in China, one of its top three global markets, and opened a number of pop-up and specially tailored stores. It has set up a pop-up store in Chengdu, Sichuan province, along with Line Friends Corp, a South Korean character brand. Haagen-Dazs has also launched derivative products like cakes, beverages and tableware.
After entering the China market 23 years ago, the company now has more than 400 stores nationwide, mainly located in the core business circles of major cities and tourism destinations. In the past five years, Haagen-Dazs has slowed down its speed of opening new stores after expanding rapidly earlier, and will make more efforts in growing more comprehensively in each section, it said.
"China contributed to about 50 percent of the brand's sales revenue in Asia, and in the past five years, our compound growth rate in China has been higher than 5 percent," according to the branding department of Haagen-Dazs China.
"The speed with which we launch new ice cream products is increasingly like a fast fashion brand. We will upgrade and renew the portfolio to cater to the sophisticated appetite of millennial consumers," the company said.
Last year, the ice cream maker introduced special ice cream flavors like cherry blossom, lavender and blueberry, and raspberry and white peach in China. This year, it has launched jasmine and orange blossom flavors, to cater to young consumer groups who would like to pursue freshness and fashion. All of its ingredients use imported pure cream and natural raw materials, and there are no synthetic food stabilizers, emulsifiers and sweeteners, the company said.
This year, sales revenue of ice cream in China is expected to reach 45.3 billion yuan ($6.5 billion), up 20 percent from the level five years ago, according to Euromonitor International.
Inner Mongolia Yili Industrial Group Co Ltd has the biggest market share of 17.8 percent in China's ice cream market, followed by China Mengniu Dairy Co Ltd, Unilever and Froneri Ltd.