How a boy's flights of fancy took off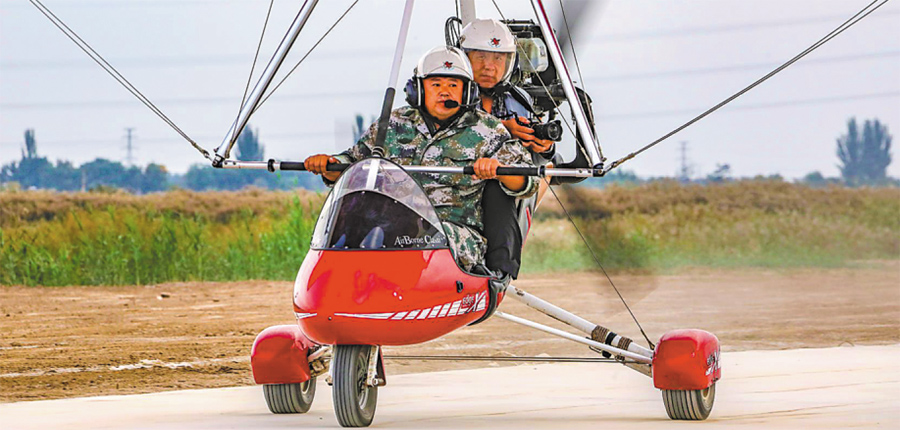 After six tries, Liu Yibing successfully built his own plane and turned his hobby into a career
Liu Yibing was a teenager when he made his first plane from bed sheets and the engine of a pesticide sprayer in 1990.
The determined youngster from Yinchuan, Ningxia Hui autonomous region, fashioned the 5-meter body from steel tubing he bought from a construction materials market and sourced the wheels from a cart.
The bed sheets covered the 11-meter wing span. With its weight of 100 kilograms and paltry 5-horsepower engine it was inevitable the plane would never fly.
"Making a plane was far more difficult than I had thought," said Liu, 47, who today makes a living from flying and training pilots.
"I gradually realized that I should have taken many things into consideration like engine power, air resistance and the aircraft's weight and design," Liu said.
But Liu, who had dreamed of flying his own plane since he was a boy, refused to be deterred by his first failure.
Over the next five years, Liu spent about 10,000 yuan ($1,400) on his hobby and made four more planes that failed.