How a boy's flights of fancy took off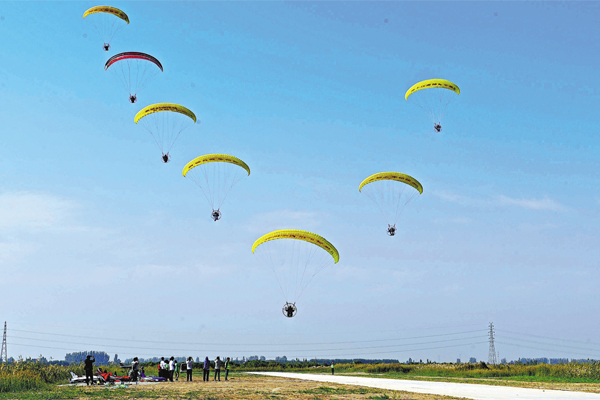 Reach for the sky
The support from his family and the local community was mixed.
Liu's father passed away in 1982. His stepfather was a village doctor and wanted him to follow in his footsteps. But at the age of 18, Liu found himself sitting at a desk unable to absorb the content of the medical textbooks. He persuaded his stepfather to support his hobby.
Liu's mother, a farmer, was far more understanding. She sold an apartment for 200,000 yuan in 2009 and gave all the money to him to buy the materials to build a plane.
"My mother supported me because I had no job and she feared that I would join some bad group. Making planes let me concentrate on a hobby that was less disagreeable to her," he said.
Villagers' negativity about Liu's sky-high ambition motivated him to succeed. Some said he was a daydreamer and if he managed to build a plane all the college students and teachers should quit their positions and give their places to him.
Barely anyone believed a farmer's son could fly a plane, let alone one he built himself. He would prove them all wrong.