Overseas brands debut products, services and tech
Share - WeChat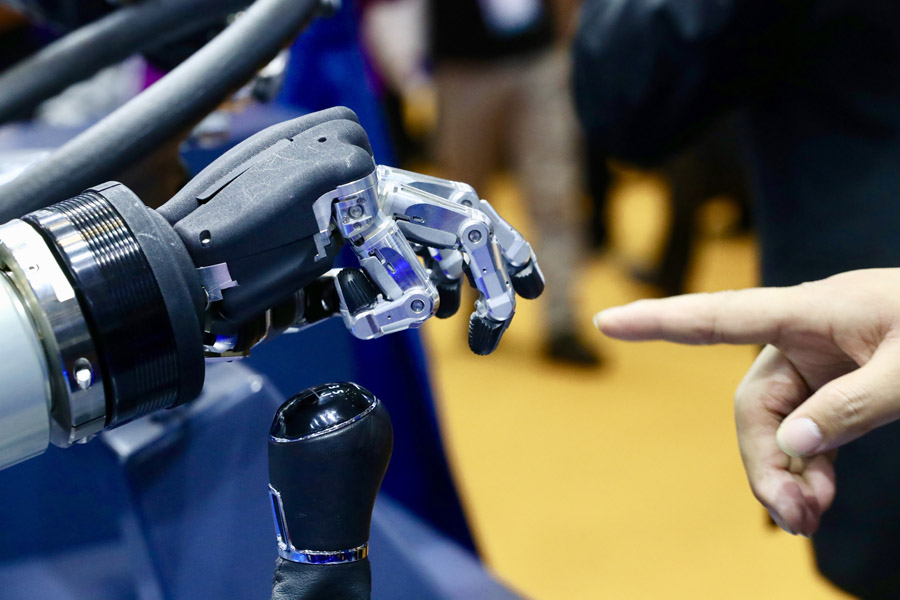 New products, technologies and services from 53 renowned foreign brands are making their debuts from Wednesday to Sunday at the second China International Import Expo.
A 2,500-square-meter stage has been set up in the North Hall of the expo venue, National Exhibition and Convention Center (Shanghai), for the expo's new product launching program.
On Wednesday, Samsung took to the stage to present Galaxy Fold, the first foldable smartphone by the South Korean company, which marks the product's debut in the Chinese market.
Feng En, chief marketing officer of Samsung Electronics China, announced that the product will be available in stores in China on Friday at a price of 15,999 yuan ($2,504).
The phone reshapes the mobile experience with a tablet-sized screen that folds into a compact device. It features a 7.3-inch flexible screen inside and a 4.6-inch screen outside, six cameras, and a powerful dual battery with a capacity of 4,380 mAh.
When folded, the phone meets everyday requirements as a normal phone, and when open, it transforms into a small tablet with a multitasking operational system.
"Samsung started research of flex display technology in 2011 and this first foldable phone, Galaxy Fold, was quickly sold out in South Korea when it hit stores in September," Feng said.
Kwon Gye-Hyun, president of Samsung Electronics China, said "I thank the organizer of this year's CIIE with the deepest gratitude for this valuable opportunity to launch Samsung's most advanced mobile device."
Genavant, a London-based luxury fashion brand, put on a fashion show "Step to the Mirage, Step to Elegance" on the stage and announced it will open its first store on the Bund in Shanghai next month.
Reggie Hung, chief designer of Genavant, introduced his new luxury high-heels design "Step on the Snow", which draws inspiration from shoes worn by imperial concubines in the Chinese royal palace in the Qing Dynasty (1644-1911).
Last year, Genavant brought a pair of diamond-encrusted high heels to the inaugural CIIE.
"At the CIIE, we made a lot of friends and received many invitations to open a brick-and-mortar store," Hung said. "We mainly focus on providing tailor-made shoes to private customers, and we expect our store in Shanghai to be a window for the general public to appreciate the beauty of our designs."
Besides Samsung and Genavant, a total of 12 companies including Lego, Exxon Mobil and Decathlon, also launched new products on the CIIE stage on Wednesday.