Shanghai unveils measures to promote foreign investment
Share - WeChat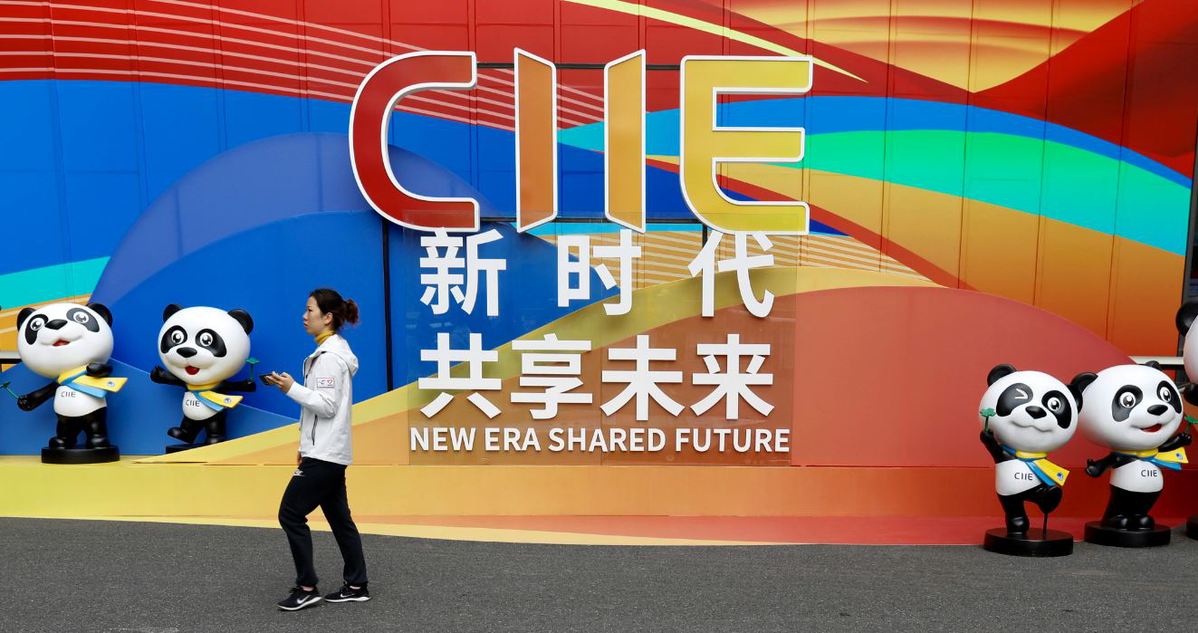 As an important measure to implement the Foreign Investment Law that will take effect on Jan 1, Shanghai has established a foreign investment promotion service platform to better serve foreign investors.
The platform, which was launched at the city's promotion convention held on Wednesday, is part of the city's latest efforts to improve its business environment to promote foreign investment.
"There should always be improvement in terms of cultivating a good business environment. In Shanghai, we must continue to benchmark against the best practices and higher standards in the world and better respond to the needs and demands of the business community and people," said Shanghai Mayor Ying Yong.
The mayor said the city has worked to achieve the goal through launching a one-stop service portal for access to all public services and providing strong legal guarantee for business activities of all market entities.
"We will continue to reduce the administrative approval procedures and their duration to reduce the transaction costs of enterprises," he said.
Ying also stressed that government's ability to use laws and regulations to manage social and economic affairs should be further enhanced.
In Pudong New Area, for example, where China's first free trade zone has been established, services have been enhanced to attract and encourage foreign investment.
The area has set up a system compliant with international rules, through which enterprises can be established on the same day of application and start operation in two days, Hang Yingwei, district head, said at the convention.
According to Hang, intellectual property rights are highly protected in the area through fast reviews, affirmation and enforcement.
Specifically, patent review can be accomplished within three months and copyright registration can be done within seven days.
Shanghai has long relied on a better business environment as the long-term impetus for the city's economic growth. Over the past two years, the city has rolled up a series of measures, many of which have been policies first piloted in the city's free trade zone, to improve its business environment.
In October, the World Bank released the Doing Business 2020 report that measures regulations that enhance business activity and those that constrain it. China ranked 31st among all the 190 surveyed economies, significantly up from the 46th a year earlier and 78th registered two years ago. Shanghai's contribution was weighed at 55 percent while the rest came from Beijing.
Over the past year, Shanghai has been dedicated to implementing the three decisions on the development of Shanghai that President Xi Jinping elaborated during the first CIIE, which refer to the expansion of the China (Shanghai) Pilot Free Trade Zone, the launch of a science and technology innovation board at the Shanghai Stock Exchange and piloting a registration system for listed companies, as well as the integrated development of the Yangtze River Delta Region.
All these are important policies to improve the business environment of the city, Shanghai Party Secretary Li Qiang said at an earlier meeting.
Including Lingang in the Shanghai FTZ is another step Shanghai has made recently to further improve its business environment and embrace foreign investment.
Located at the southeast tip of Shanghai, Lingang Special Area has embraced all-around policies of opening-up and innovation.
In terms of taxation, the zone implements a special corporate income tax rate of 15 percent, compared with standard 25 percent, available for FTZ companies in advanced sectors including artificial intelligence.
"China is a big market for us and we can see it becomes more open," said Kamran Vossoughi, Michelin China CEO.
"The new Foreign Investment Law goes in the right direction to promote foreign investment and our company in China has been supported by the Chinese government, especially the Shanghai government," he said.