China's rise transforms consumer tastes fast
Share - WeChat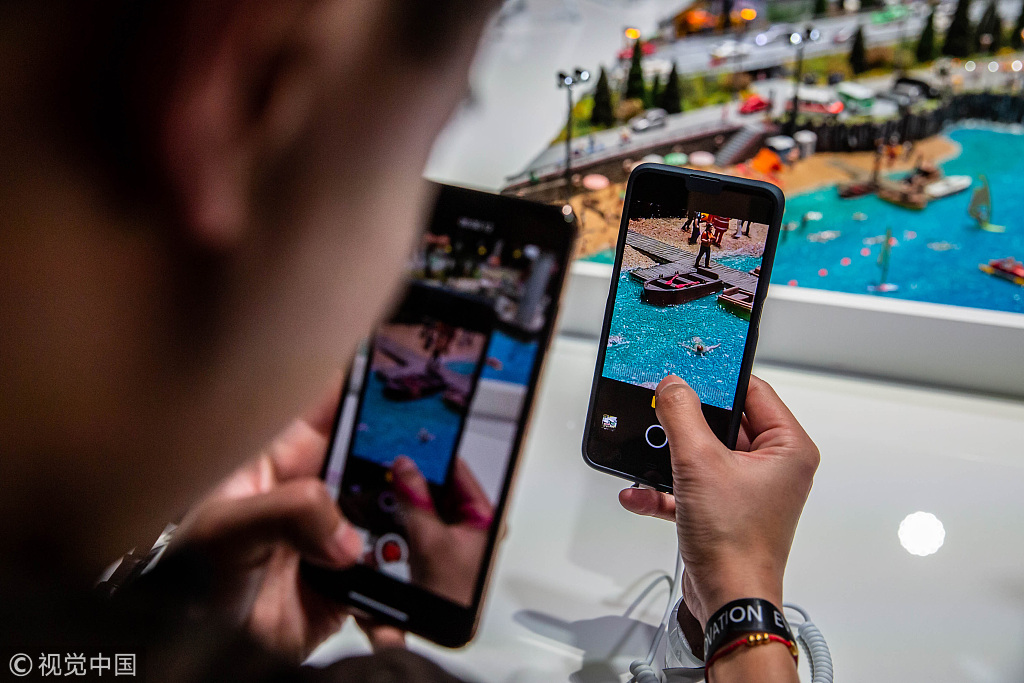 I still remember my elementary school days in the late 1980s when as a little boy I was required to practice creative writing, and one of the mini-essays we had to write was on futuristic societies.
I could not have imagined back then that in the future (which is the present now), Chinese brands would not only outshine foreign competitors but prepare to dominate certain niches in the global market.
Nowhere is this trend more striking than in artificial intelligence, innovation, mobile telecom tech, smartphone apps, new energy, driverless mobility, robotics/automation, e-commerce and social commerce.
Chinese prowess in these areas has reached such unbelievably advanced levels that it can sometimes prove annoying.
For instance, after I bought an inter-city train ticket on a travel app using my Chinese-made smartphone, gentle reminders (which were in essence unsolicited notifications) started to appear - don't forget to board the train the next day; ask if you need to book a taxi to the railway station; know that it would take 43 minutes to reach the station from your home; this is the safest traffic-light route to the station, yada yada.
That's just one of the many amazing ways the Chinese smartphone manufacturers innovate AI to incorporate certain features, which can't be found in other foreign brands. Why, it's now widely accepted that Chinese smartphones offer better mobile cameras, longer battery life, and many other distinct features that never fail to wow consumers the world over.
That's just the tip of the digital-age tech iceberg. China is all set to make major scientific breakthroughs as the world hurtles toward the next round of industrial revolution.
At the consumer level, preferences, shopping behavior and buying habits are changing fast, as if in anticipation of the coming Chinese bonanza.
Chinese consumers are no longer crazy about foreign brands as the local ones, in their view, are equally good or perhaps better. What's more, local brands these days incorporate Chinese cultural elements chinoiserie are in.
Both domestic and foreign brands are vying for market share in China, while Chinese brands are demonstrating new-found confidence to boldly go global, and also conduct crossover branding activities.
For instance, Ningbo Peacebird Fashion Co Ltd, a major multi-brand fashion company in Zhejiang province, debuted its latest designs in Paris in late September. There, it presented a fashion show that broke through the boundaries of cultural domains and integrated the latest trends in youth fashion under the category of "Chinese Design".
Ninetygo, the neo travel lifestyle brand owned by Anhui Korrun Co Ltd, China's largest suitcase manufacturer by production volume, has teamed up with former Hermes designer Ludovic Alban to launch its new series of luggage, at the Pompidou National Centre for Art and Culture in France in October.
Another notable change is, Chinese tourists visiting foreign lands, including Japan, are no longer splurging on foreign bags, watches and clothes.
Economic globalization, easier trade, well-developed e-commerce channels, the rise of domestic manufacturers and the changing consumption preferences have all helped shift consumers' emphasis away from goodies to goodness.
In response, during the week-long National Day holiday in October, Japanese retailers, including Isetan Mitsukoshi Holdings Ltd, a department store giant, Loft, a stationery and household products chain, and Komehyo Co Ltd, a popular discounter specializing in new and pre-owned luxury brands, stocked certain products with friendly prices to attract Chinese consumers.