Behind the scenes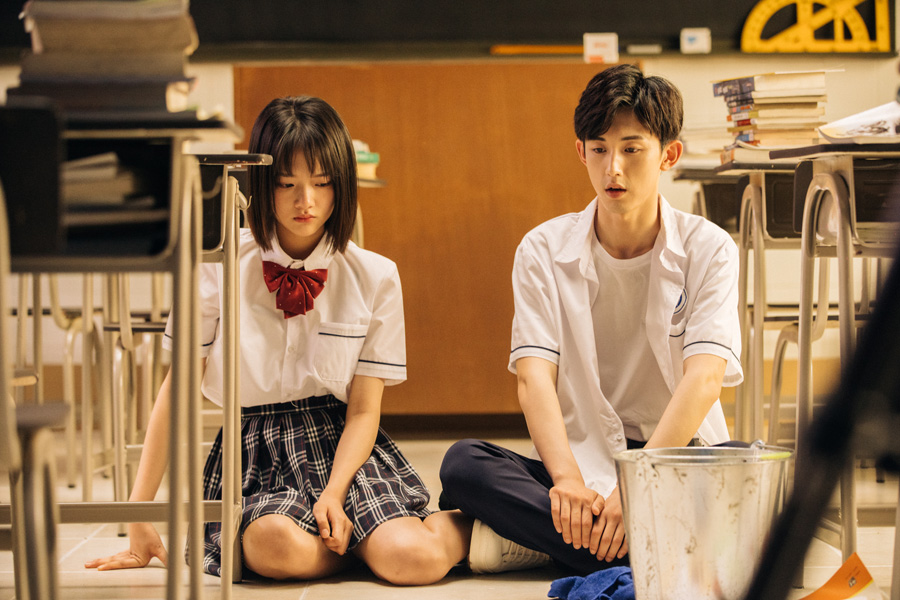 And to make the scenes appear like they were shot on a movie set, the production team simulated the effects of rain, snow, fireworks, thunder and even an earthquake onstage where the script required.
Renowned director Chen Kaige, female filmmaker Li Shaohong, actress-turned-director Zhao Wei and writer-turned-director Guo Jingming were invited to the show to select the cast, visualize the script and guide actors and technical crew to fulfill their vision.
Chen Kaige points out that the key to acting is to understand and present the personalities and relationships between the characters.
He tried to steer the actors and actresses to think more about what was happening in the scene over and above the dialogue itself.
For instance, during the stage remake of the scene from The Thunder, Chen Ruoxuan who plays the narcotics officer failed to vividly convey the incremental emotions of the role when faced with the threat of Ming pulling the trigger and killing his father.
"You haven't fully portrayed the character at this tense moment," comments the veteran director. "You should show that the man who is at death's door is your own father."
He keeps giving trenchant and perceptive instructions to help the young actor better comprehend the complex ties between the characters.