When RMB goes global, some things happen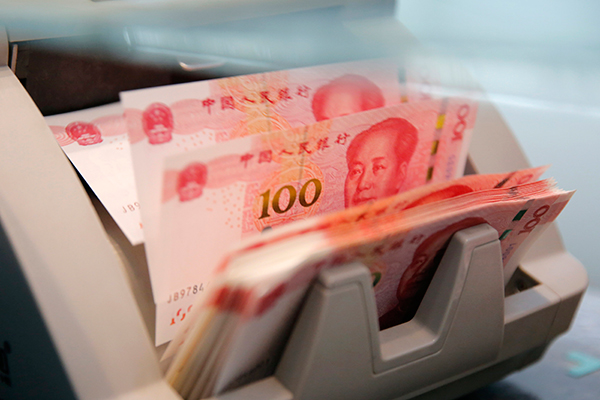 As a financial journalist whose beat includes the monetary system and the central bank, I find the phrase "RMB internationalization" encouraging and confusing at the same time.
Encouraging because it holds out hope that China's increasing significance on the global financial stage will create more and more opportunities to write big-picture stories.
Confusing because the phrase, it seems, means many things to many people, and there's no consensus on its precise definition.
I often wonder what exactly does "internationalization" mean for a currency. What are the benefits for a currency when it is internationalized? Will there be a particular moment when you could say the RMB has officially reached its destination of internationalization?
It is not at all easy to specify just how "internationalized" a currency might be, although some experts shared the broad narrative of an international currency: it is widely held outside the issuing country and used in transactions between nationals and non-nationals.
Other standards for judging a currency include whether it is a unit of account for invoicing trade, a medium of exchange for settlement of transactions, or a store of value used for other countries' national reserves.
Whenever I write on the topic, such criteria take turns in my mind to measure RMB's level of internationalization. The currency used by the nation with the world's largest population is not yet broadly used in global investments and does not figure prominently in forex reserves held by central banks of other countries.
Even in terms of tourism-related consumption, the share of the yuan is not the largest. So, what exactly does "internationalization" mean in practical terms?
A friend of mine traveled to Peru during the seven-day National Day holiday earlier this month. "It's not convenient to use RMB there, so I didn't carry any cash in RMB," she said.
One of the reasons why the usage of RMB is limited in some countries could be the current foreign exchange regulations. To be sure, they have been simplified for companies and individuals over the past decade, but my friend's experience appears to suggest more needs to be done on that front.
Individuals in China are allowed to buy no more than $50,000 worth of foreign currency from banks, up from the $20,000 limit in 2007.
For foreign investors, the quota that used to limit the annual cross-border investment in Chinese equities, under the two schemes of QFII and RQFII, has just been erased. That means the RMB could be used more widely than before, in portfolio investments, or under the capital account.
What really happened during the past decade is that the access to domestic capital markets has been greatly increased.
Central banks of other countries and sovereign fund managers are now reserving more RMB-denominated assets, but the proportion is still small.
It is hard to predict when the Chinese officials concerned will declare that the yuan has fully achieved internationalization. But one thing is certain-China is approaching the target.