Finding a trade consensus amid competition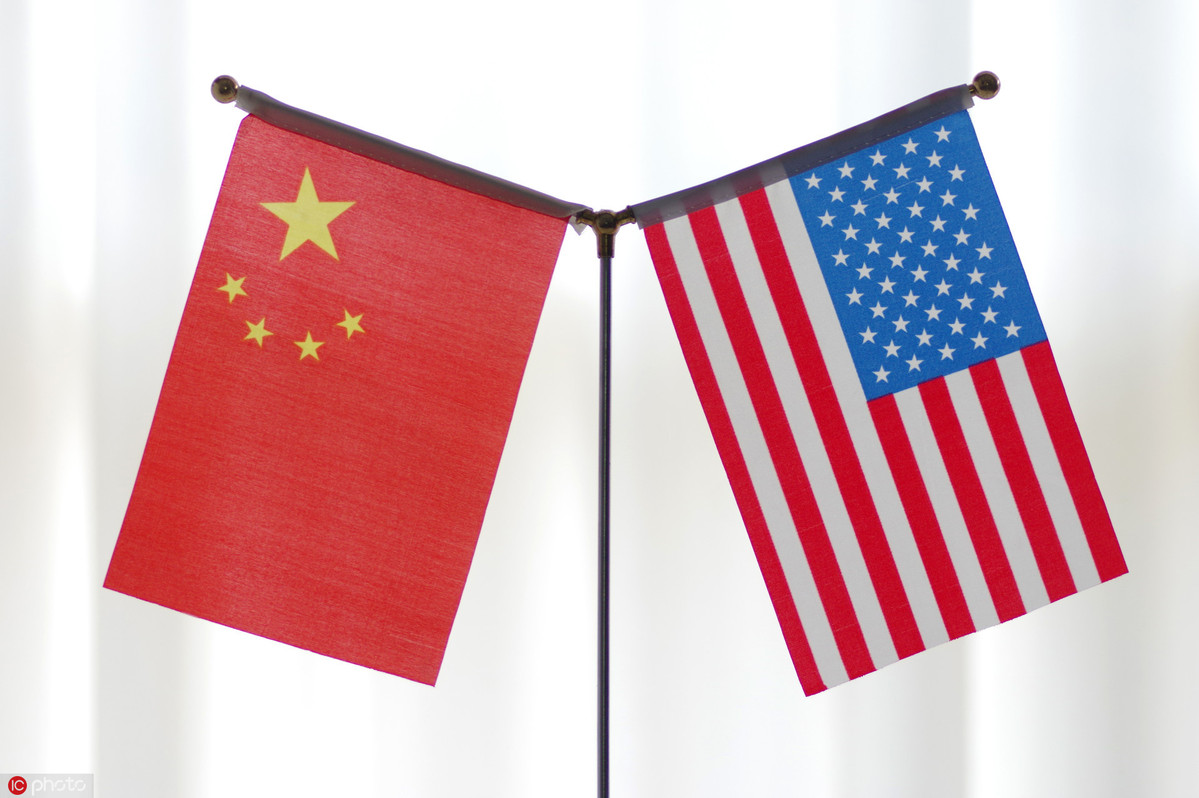 The importance of sustaining an economic relationship between the US and China despite intensifying competition was the focus of a forum Thursday.
The Nixon Forum on US-China Relations, which took place in Washington DC, was co-sponsored by the Nixon Foundation and Wilson Center.
It featured a series of panel discussions led by White House officials, diplomats and think tank leaders, who shared their thoughts on issues such as geostrategic tensions and the trade war, and how they affect the relationship between the two countries.
In his keynote speech, David R. Stilwell, assistant secretary of state for the Bureau of East Asian and Pacific Affairs, described the US-China relationship as a "strategic competition".
While recognizing there are fundamental differences in ideologies and political structures between the two countries, Stilwell said that trade could be apolitical, to a degree.
"You can have like-minded security partnerships, while at the same time, conduct a very vigorous trade relationship with whomever you want. That's the beauty of trade," Stilwell said.
China and the US struck a "phase one" trade deal after talks in Washington ended last week. China agreed to buy more agricultural products from the US, while the US agreed to postpone a tariff-rate increase originally scheduled to take this past Tuesday.
John Frisbie, managing director of Hills & Co, a former president of the US-China Business Council, warned that it's still premature to assess the impact of the tentative trade deal reached last week.
"Yes it's nice to have some more positive signaling, perhaps arrest the downward slide we are on, but I wouldn't say anything has changed from a company's perspective that would lead them to do something different this week vs. last week," he said.
He is concerned that the trade war would create uncertainties that cloud investment decisions in the business community.
"If you are uncertain it's going to impact, do you go ahead with that investment right now, do you go ahead and hire new people right now? It's not just for operations that the US companies might have in China, but even over here in some cases too, and it clearly could have an impact on market sentiment as well," Frisbie said.
Meg Lundsager, the former US executive director for the International Monetary Fund, shared similar concerns, noting that the trade dispute has spawned a weaker outlook for global growth.
What's more difficult, Lundsager said, is the lack of policy space for countries that have to deal with the many problems created by the trade war, whether it's a radically changing supply chain or the worsening of investment sentiment.
"If you look at all the different regions of the world, in terms of what they can do to offset that, you see monetary policy across the board has already done a lot since the global financial crisis … and the new normal may be these persistently low interest rates, which of course create some of their own problems," she said.
"So overall there are a lot of different kinds of bubbles that might emerge and might be difficult to deal with, and that I think is something that policymakers in many countries are really not focused on," she said.