A strong case for calm talks to resolve trade row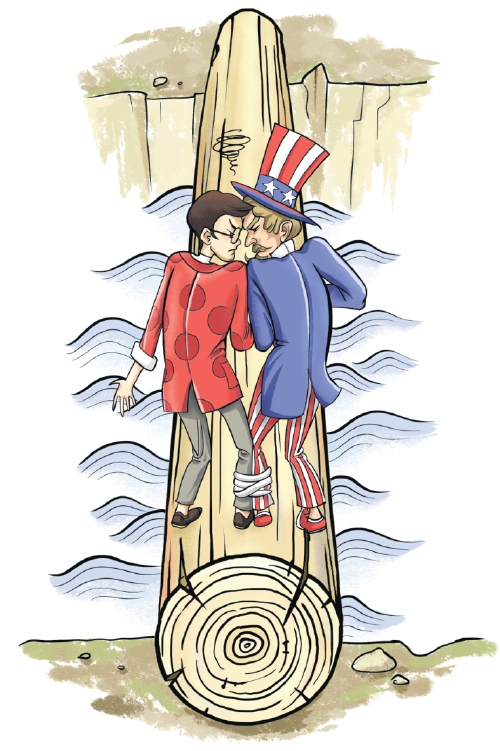 The ongoing US-China trade dispute should not have arisen in the first place, if trade imbalance is the core issue. Consider this: only China has the capacity to satisfy America's huge appetite and demand for products.
Even in an ideal scenario, the rest of the world does not come close to China's production capacity. So, ultimately, the US will have no option but to resume buying from China, at least in the short to medium term.
To be sure, the combined demand of the rest of world won't equal American demand for some goods. Our research findings suggest it would be wise to temper tensions and rhetoric with a dose of reality.
It is not a practical approach on the part of the US to ask American companies to move out of China and find alternative locations or return home. Heightening the sense of uncertainty would not help consumers and companies involved in bilateral trade.
In 2018, China exported about $478.4 billion worth of goods to the US, which represents about 3.7 percent of its total output measured by nominal GDP. This amount is responsible for millions of jobs in China.
Although a significant portion of exports to the US is imported (parts and components from other Asian countries) and therefore not made in China, it must be noted that a large amount of Chinese goods heading to the US go through Hong Kong SAR and are counted as Hong Kong exports instead of from the Chinese mainland.
Tariffs are designed to reduce the imports from a partner country, not to eliminate them completely. An increase in prices due to tariff hikes forces retailers and consumers to look for alternatives-goods from other countries, or from domestic sources, if available.
Termed import elasticity of demand, some economists have measured this to be about-1.55 for the US in the long run. That would imply that an increase in the price of imports by 30 percent due to US tariffs would decrease imports from China by about 46.5 percent or about $220 billion.
Even if it is possible to find another country to source imports from, is there any country that could replace China's capacity in its entirety?
Consider the US' largest import item from China: mobile phones. In 2017 and 2018, mobile phones alone accounted for about 13 percent of total imports to the US from China, or about $70 billion a year. In 2017, China exported about $168 billion worth of mobile phones to the world.
The much-touted country to replace China-Vietnam-exported about $30 billion worth of phones while the US exported about $32 billion of the same product category. It implies that even if Vietnam diverts all its exports of mobile phones to the US and the US withdraws all its exports to serve the local American market, it would still be incapable of replacing China's production capacity in its entirety.
Consider yet another item that the US imports from China: footwear. In 2017, the US imported about $14.3 billion worth of footwear from China (roughly 2.7 percent of total imports to the US from China), or about 1.6 billion pairs of shoes. Only if Vietnam, India, Indonesia, Brazil and Turkey were to divert all their exports of shoes from the rest of the world to the US, could China be replaced as a source of imports.
These examples show that replacing China as an import source is just not feasible, at least in the short to medium term. As a result, Chinese producers can rest assured that they have several years to re-configure their exports so that the impact of tariffs on their businesses can be managed.
To what extent could other countries replace the US as an export destination for Chinese goods? Based on 2018 import data, it would require about nine countries, roughly equal to the Netherlands, the UK, Germany, India, Sweden and France to replace all their imports of mobile phones from the rest of the world with imports from China just to replace the US.
By way of comparison, if Germany and the UK chose to import all their shoes from China instead of the rest of the world, this would be sufficient to replace China's entire export of shoes to the US.