Shanxi man makes vivid clay figurines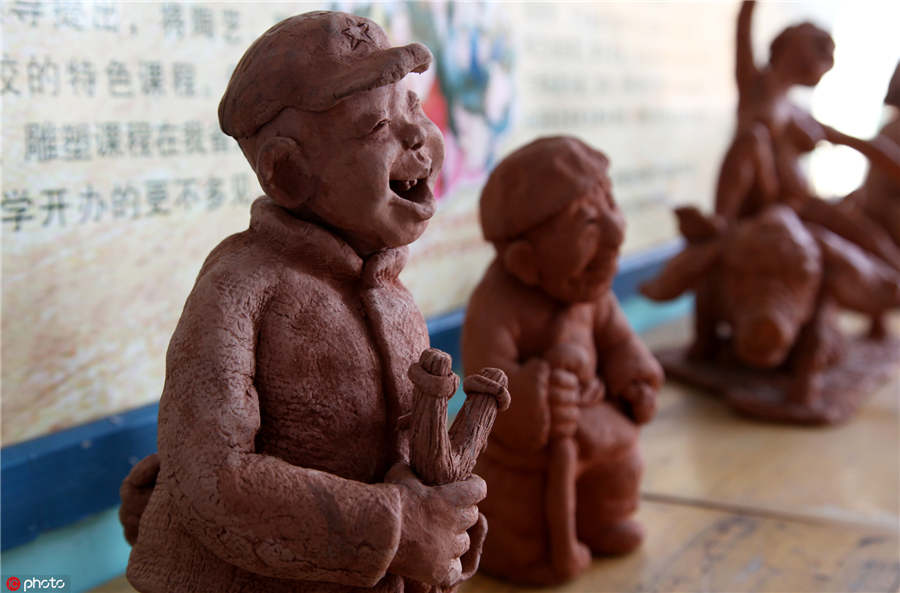 Liu Bo, a 37-year-old man born in Dengzhuang village, Xiangfen county, Shanxi province, has loved playing with mud since childhood. He started to learn the techniques for making pottery and clay sculptures in 2003. In 2010, he opened his own workshop devoted to the preservation of Pingyang clay sculpture and became an inheritor of the craft.
Liu Bo's artwork is always inspired by his hometown's folk customs and local people's daily lives. His clay sculptures are rough, humorous, exaggerated and vivid.
Clay sculpture is a kind of old folk art that uses the raw material of mud, which is kneaded by hand into human or animal figures.