Beijing Crosstalk Weekend Club discusses future course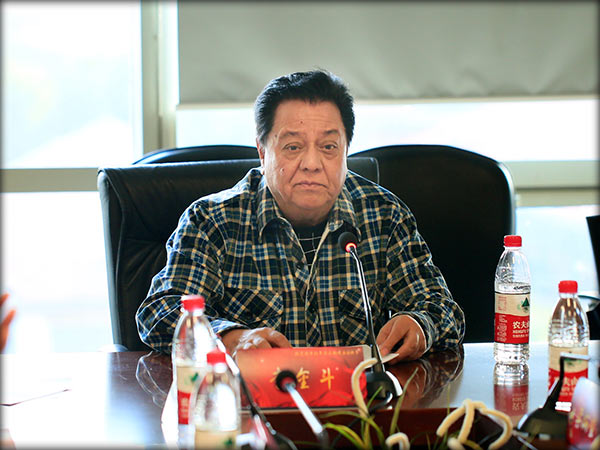 To mark the 16th anniversary of the founding of the Beijing Crosstalk Weekend Club, a symposium of crosstalk artists, crosstalk reviewers and other practitioners in the field was held on Oct 9 to work out ways to better develop the club.
The club, based in the cultural center of Beijing's Dongcheng district, was the first Chinese crosstalk club in the country back in 2003. Over the past 16 years, more than 800 performances featuring original puns, allusions and playful banter have been staged in the club, attracting nearly 330,000 audiences in total.
Song Dequan, president of the club, said they have been discussing how to keep abreast with the time and how to develop the folk art in the new era. He hoped that all the attendees of the symposium would put forth practical advices for the club's future development.
"We've not only served the local audience, but also actively formed a platform for international exchanges considering that our art troupes often tour overseas and help foreign crosstalk enthusiasts," he said, adding that a special performance delivered by foreign crosstalk comedians on May 3 elicited laugh and applause in the venue.
Sun Lisheng, a renowned crosstalk critic, said a good crosstalk piece should help improve audience's ability to appreciate the art form.
"Besides, to further draw the public attention to the traditional Chinese comedy, we practitioners should first delve into the essence of the culture and get rid of corniness and vulgarity," Sun said.