Chicago Chinese community holds gala to celebrate China's National Day
Share - WeChat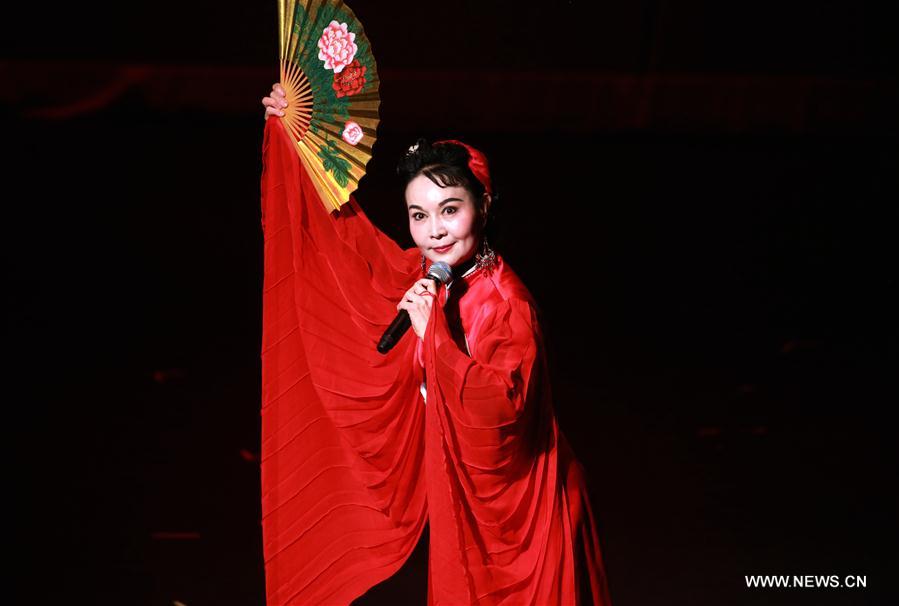 The Chinese community in Chicago held a gala Sunday night to celebrate the upcoming 70th anniversary of the founding of the People's Republic of China.
Hundreds of Chinese and Americans at Harper College Performing Arts Theater in the northwestern suburbs of Chicago attended the gala themed "My Hometown is China," which featured a variety of Chinese songs, traditional music, dance, acrobatics, and crosstalk.
Renowned Chinese soprano Li Yanan, who was invited to perform during the gala, created the highlight of the night with her solo My Home is Beijing, Crystal Green Waters and Clear Blue Sky.
"I am too excited and honored to perform in front of overseas Chinese friends," Li said to the audience, "I wish our people more happiness and health, our mother country more prosperity."