HK to target art-minded millenials and Gen Z-ers
Share - WeChat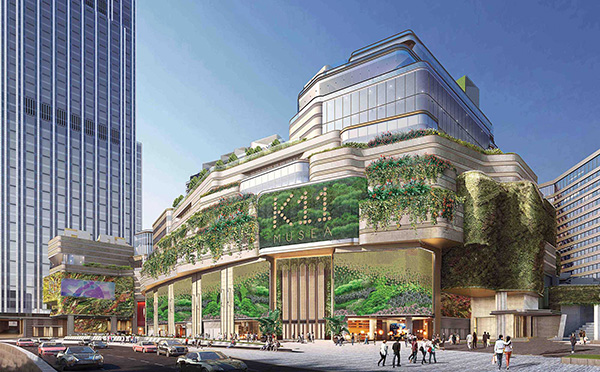 If Chinese millennials and their Gen Z counterparts (those born after 1995) represent the future of Hong Kong's tourism industry, then the city and its luxury brands may need to rethink their staid approaches.
Up to three-quarters of Gen Z-ers polled in studies admit to spending five hours per day online and, unlike their millennial forebears, who have grown to become digitally savvy, Gen Z are the first digital natives – meaning they have no knowledge or experience of a non-digital world. As a result, they value digital influencers as being more relatable than conventional celebrities, and look to them as role models and even educators. In an Ernst & Young report from last year, 85% of Gen Z-ers named YouTube as their favourite site. They're uber-connected – multi-screening and cross-platforming on all manner of devices and social media sites simultaneously.
Into this dizzying new world comes K11 Musea, opening this month on the Tsim Sha Tsui promenade. It represents a new retail concept for millennials and Gen Z-ers who gravitate towards the immersive consumption of art, culture and commerce. After ten years of full-on luxury and fashion marketing by Western brands in China, art has become the most useful and topical muse for luxury marketing on the mainland – witness Chanel's recent Mademoiselle Privé exhibition in Shanghai, through which Chinese artists were asked to reinterpret Coco Chanel's inspirations.
Most Popular