J-15s have become navy's 'iron fist'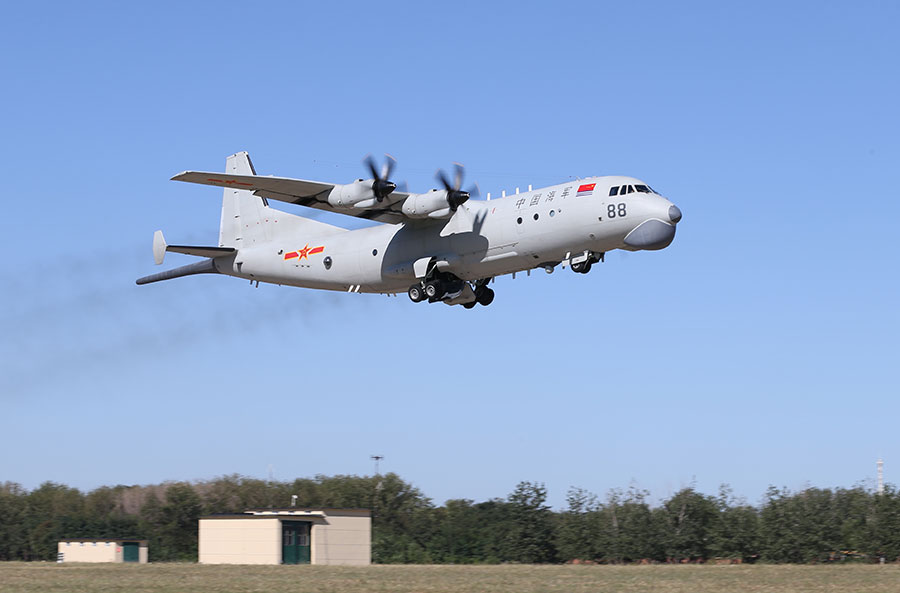 'Blade dancers'
Zhang's confidence may sound typical of any military veteran, but China's ace pilots go through regular life-threatening trials and tribulations to obtain that level of self-assurance.
When landing a jet on the ground, the aircraft typically decelerates and touches down on a runway several kilometers long. However, carrier-based aircraft must accelerate when landing on a moving carrier with a runway less than 300 meters long.
The added speed is meant to maintain the jet's momentum in case its tail hook fails to snare any arresting wires and it needs to take off for another landing attempt. As a result, landing on a carrier often gives pilots a sense of crashing on purpose.
Moreover, carrier-based aircraft take off and land on the open sea, where weather conditions can be unpredictable. The accident risk faced by carrier-based pilots is five times greater than that of astronauts, and 20 times higher than conventional pilots.
Zhang said that because of the high risk, J-15 pilots were often dubbed "blade dancers".