Xiaomi steps on the 5G bandwagon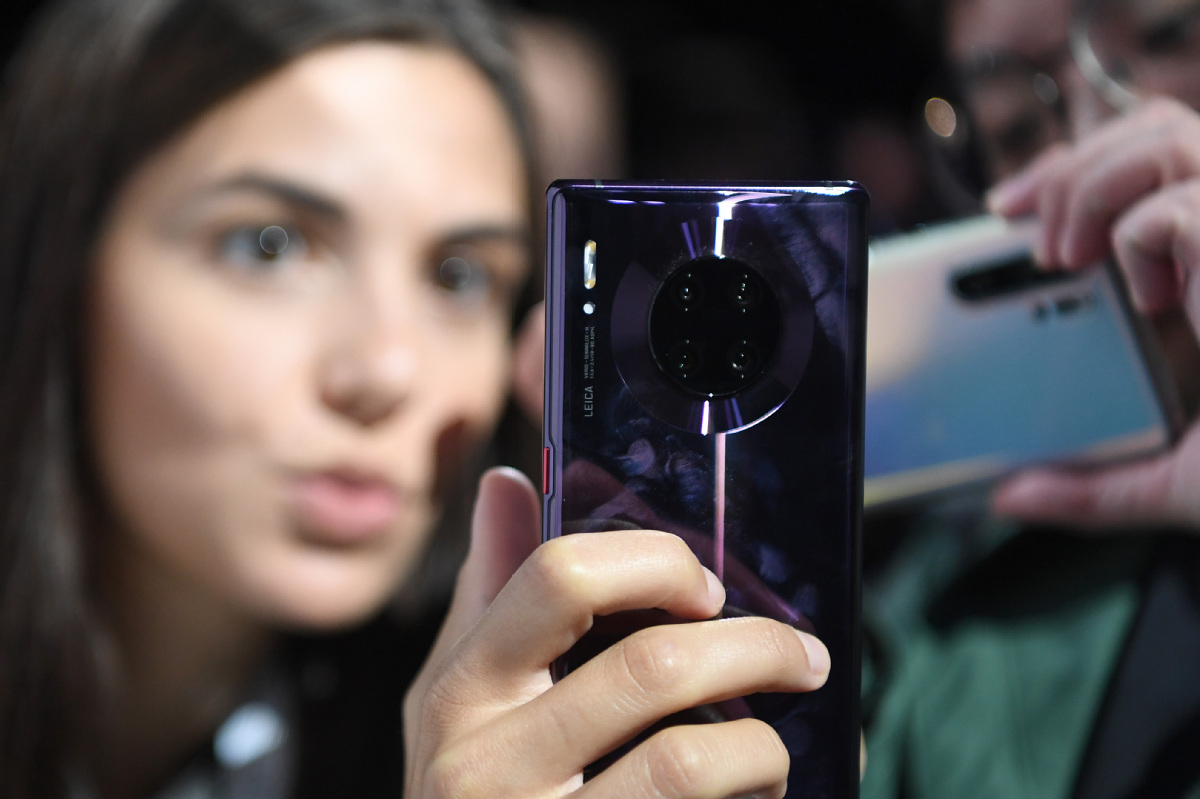 Fu Liang, an independent analyst who has been following the telecom industry for more than a decade, said a key hurdle in 5G adoption is the prices of 5G smartphones and 5G network support. Given the limited coverage of the 5G network around the world, it makes sense, to some extent, for Apple to not launch 5G handsets for now.
"But Chinese companies are adopting very aggressive strategies to extend 5G coverage and lower the prices. The more quickly 5G network are constructed, the cheaper the smartphones and the easier it will be to convince people to purchase them," Fu said.
China Telecom, the country's third-largest telecom carrier by subscribers, for instance, said it will work along with key smartphone vendors to unveil 5G handsets priced under 2,000 yuan in the first half of next year.
That is far earlier than predications made by experts. China Mobile, a major rival of China Telecom, said it plans to launch 5G smartphones priced at 1,000 yuan to 2,000 yuan by the end of 2020.
James Yan, research director at Counterpoint Technology Market Research, said the prices of 5G smartphones are lower than market expectations. 5G handsets differ from 4G versions in components, including chips, radio frequency, antennae, and power amplifiers. The added costs of such parts are about $80.
Qin Fei, general manager of telecom research at Vivo, which is the first company to lower the price of 5G smartphones in China to less than 4,000 yuan, said at a suitable price, users can use 5G phones as soon as possible. On that basis, new mobile apps will emerge, as software developers will become better motivated to see that 5G users are growing rapidly. This, he said, will create a virtuous circle in the 5G market.
"On top of fast downloading speed, we should encourage software developers to come up with more innovative applications for 5G smartphones," Qin said.
At the same time, China Telecom announced that it would partner with China Unicom to build a nationwide 5G network, as they aim to accelerate the rollout of 5G by reducing construction costs.
That marked a rare cooperation for the second-and third-largest telecom operators in the country and the move is expected to expedite the coverage of the superfast wireless technology, giving consumers more confidence to buy 5G smartphones.
But it is also worth noting that Miao Wei, minister of industry and information technology, the nation's top industry regulator, said in a recent news conference that among the 11 5G smartphone models, most of them only support 5G connectivity via non-standalone networks and can't fully demonstrate the performance of 5G technologies.
"Next year, China will ramp up its push to adopt stand-alone network architecture to build 5G networks on a large scale. Then, it will have more innovative applications for 5G smartphones," Miao said.
A non-standalone network differs from a stand-alone one as it still relies on existing 4G infrastructure to realize some of its functions.
Wang Liming, a white-collar worker in Beijing said "it would be better to buy a 5G smartphone next year, but seeing 5G handsets with strong capabilities and an appealing price, I feel it is OK to be among the early adopters of 5G smartphones."