Supercomputing star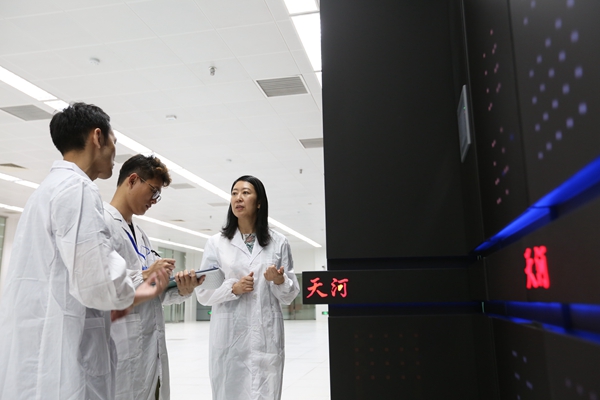 Power game
China continues to be at the cutting edge of supercomputing as measured by number of systems, according to a semiannual ranking of the Top 500 published at the 2019 supercomputing conference. With 219 systems, it had more than the 116 in the United States and the 29 in Japan.
US-built supercomputers, dubbed Summit and Sierra, retained the first two positions for overall computing power.
China's Sunway Taihu Light supercomputer held the third position and China's Tianhe-2A at Lu's center was fourth on the list. Competition is fierce, and different systems worldwide seem to take turns leading the pack, Lu says. Tianhe-2 scored No 1 for six consecutive times after being installed in Guangzhou in 2013.
What differentiates Tianhe-2 from other systems is its ability to foster applications, she says.
Direct users surged from fewer than 700 to 3,600 last year, including more than 500 corporate users. Nearly half of the uses are located in Guangdong province, the largest provincial-level economy in China.
"Local governments hope we will support their industrial transformations and upgrades. Supercomputing has a rather high threshold for enterprises to use. So we have developed different application platforms for various fields to allow researchers to use it through tools they are familiar with," Lu says.
The center has developed six applications in the fields of smart cities and artificial intelligence; astronomy and geophysics; atmospheric and marine environments; biopharmaceuticals and health; strategic engineering and advanced manufacturing; and new energy and new materials.
"Supercomputing means creativity. And it plays a very important role in building an international innovation center in the Guangdong-Hong Kong-Macao Greater Bay Area," Lu says.
Supercomputing capacity, which allows talented people to move higher from their already high standing, helps attract them to the region, she says.