Zhengzhou aces its upgrade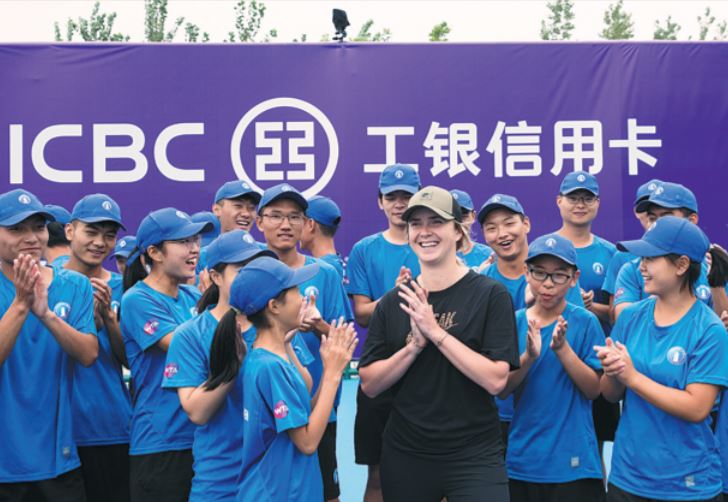 New stadium
It's hoped a massive building and refurbishment project will give the tournament an even glitzier feel in the years to come.
"We didn't have the time to build the whole venue in one year. So the idea is to finish one court with over 5,000 seats next year," said Menahem.
"Once the 2020 tournament ends, we will start to build the rest and we will release the whole project in 2021.
"The aim of the tournament is to get more people interested in tennis in China, so we want more people in our stadium. If more people watch tennis, more can become interested and play themselves. If more people play tennis, more will come to our event. It's a circle."
While the likes of Pliskova, world No 3 Elina Svitolina and three-time Grand Slam winner Angelique Kerber were among the star attractions this year, adding more stellar names is a tricky prospect for organizers, given the tournament's scheduling at the start of the tour's Asian swing.
"It's a good week and it's a bad week," said Menahem. "It's a good week because it's right after the US Open and we're a couples of week away from the WTA Finals in Shenzhen. Many players are chasing the points to qualify for that.
"It's a bad week because if a player has a deep run at the US Open, she is not likely to come here."
The tournament earned a resounding thumbs-up from this year's field.
"My first impressions were that the tennis center looks very big and I know they are trying to make it even bigger," said Svitolina.
"I'm excited. I saw that there's a good crowd coming to watch and the draw is quite tough."
World No 8 Kiki Bertens echoed those sentiments.
"My first impression of the city was very good," said the Dutch ace. "The on-site facilities are also good. There were people waiting for me at the airport and in the hotel. It's really a great setup.
"In total, I will play three events in China. I have a tournament planned in Japan next week, and then I play Wuhan and Beijing. It's really nice to be back here."