Zhengzhou aces its upgrade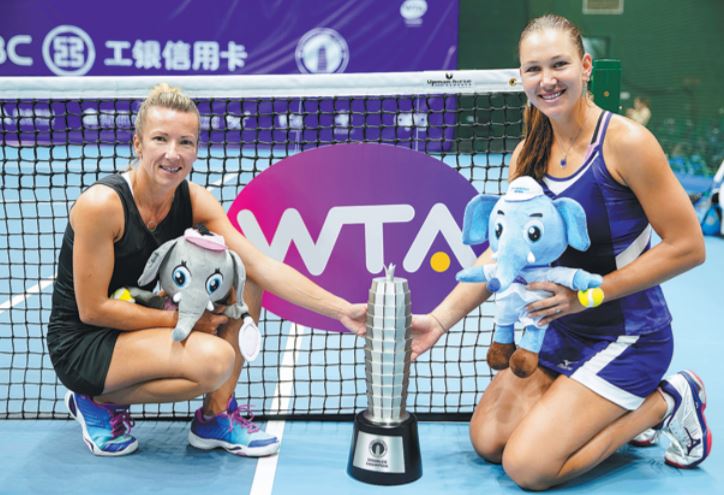 "Everybody worked very hard and we came through what we have now. We've had challenges, but we wanted to produce a great experience for the players and they got it.
"We're still working to achieve more next year, and we are happy with what we have delivered this year."
Connecting with the local population in the capital of Henan province, a city of over 10 million, is also a major aim for organizers.
"The populous city has huge market potential for tennis," Rong said.
"We should meet local people's demand for tennis while also exploring the wider market. As the Zhengzhou Open has become a permanent fixture in the city, the tournament will be a treasure for future generations.
"With improved living standards in China, we're witnessing a growing demand for sports. It's great for the local people to watch such a high-level event in their hometown."
The Zhengzhou Open is now one of nine Chinese events on the WTA calendar, while the arrival of the WTA Finals in Shenzhen in October shows just how serious the tour is about expanding in the world's most populous nation.
"China is a key market for the WTA and we are pleased and honored to help bring this brand new WTA Premier event to the wonderful city of Zhengzhou," said Fabrice Chouquet, the tour's Asia-Pacific managing director.