Palace Museum exhibition focuses on Yunju Temple's history
Share - WeChat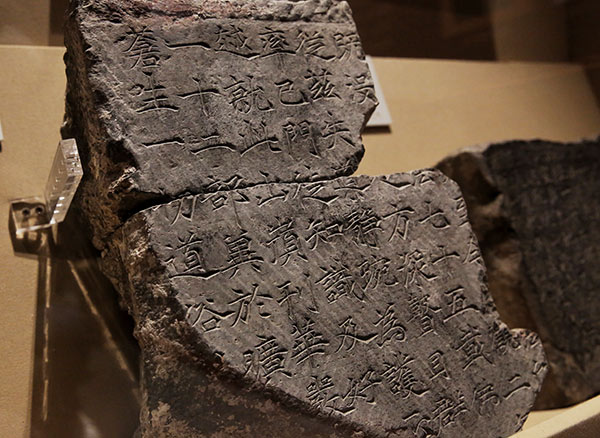 An exhibition Miracle of Chinese Culture: History and Culture of Yunju Temple kicked off in the Palace Museum in Beijing on Tuesday to display the relics from a renowned ancient temple on the outskirt of the capital city.
The Yunju Temple, which was built during the Sui Dynasty (581-618), is famed worldwide for its 14,278 stones inscribed with Buddhist scriptures Tripitaka. From the Sui Dynasty until the Qing Dynasty (1644-1911), monks carved 1,122 sutras there amounting to 3,572 volumes.
The exhibits, including stone scriptures from the Tang Dynasty (618-907), printed sutras from the Ming Dynasty (1368-1644) and wood printing panels from the Qing Dynasty, had never left the temple before.
The Yunju Temple and its nearby well-preserved architecture from the Tang and Liao (916-1125) dynasties, is an important Buddhist site. The temple was included in New China's first list of national-level cultural relic sites under key protection, released in 1961.
The exhibition runs through Oct 19.