This history of Mid-Autumn Festival: what you should know
Share - WeChat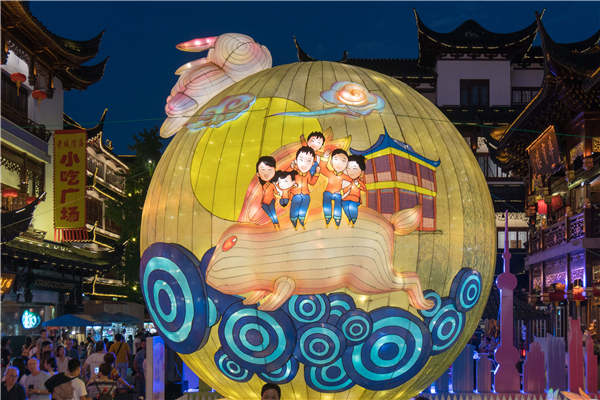 As one of the most important traditional Chinese festivals, the Mid-Autumn Festival falls on the 15th day of the eighth lunar month, September 13 this year.
It takes its name from the fact that it is always celebrated in the middle of the autumn season. The day is also known as the Moon Festival, as at that time of the year the moon is at its roundest and brightest.
This day is also considered a harvest festival since fruit, vegetables and grain have been harvested by this time.
It is an evening celebration where families gather together to light lanterns, eat moon cakes and appreciate the round moon. The full moon is a symbol for family reunion, which is why that day is also known as the Festival of Reunion.
The Mid-Autumn Festival celebrations date back more than 2,000 years. The word "Mid-Autumn" first appeared in the famous ancient book Zhou Li (The Zhou Rituals, a book telling the rituals in the Zhou Dynasty). However, it was not until the early Tang Dynasty (618-907) that the day was officially celebrated as a traditional festival. It became an established festival during the Song Dynasty (960-1279), and has become as popular as the Spring Festival since the Ming and Qing dynasties (1368-1911). Celebrations have continued ever since and more customs for marking this occasion have been formed.
In feudal times, Chinese emperors prayed to Heaven for a prosperous year. They chose the morning of the 15th day of the second lunar month to worship the sun and the night of the 15th day of the eighth lunar month to hold a ceremony in praise of the moon. In the Xicheng district of Beijing is the Yuetan Park, which originally was the Temple of Moon, and every year the emperor would go there to offer a sacrifice to the moon.
The Chinese government listed the festival as intangible cultural heritage in 2006. It was made a public holiday in 2008.