Mooncake molds present festival history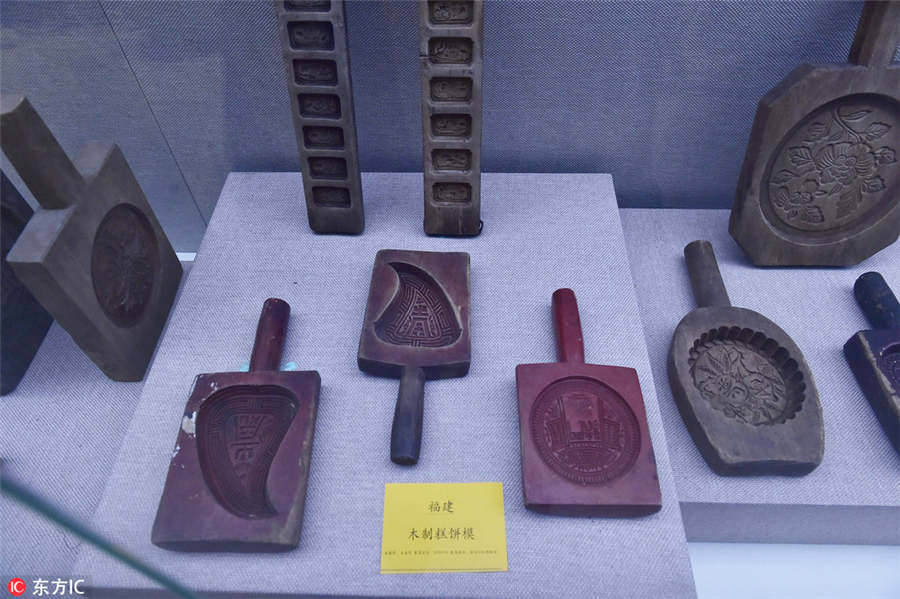 Nearly 400 mooncake molds are on display at the Jingu Museum in Tianjin municipality, a selection from the Tianjin-based collector Wang Laihua. The exhibition will last until Oct 15 and citizens enter for free.
The molds were collected nationwide, as well as Japan and South Korea, and mainly date back to the Ming (1368-1644) and Qing (1644-1911) dynasties and the Minguo era (1912-49). The molds are wooden, stone-made, ceramic or metal with delicate patterns.
Wang said these are representative items among his over 5,000-strong collection. As eating mooncake is a long-lasting tradition during Mid-Autumn Festival, these molds not only reflect China's mooncake culture, but also changes in Chinese history and society.
According to visitors, though mooncake making has faded away in modern life, mooncake molds continue to stand as a cultural symbol.