Late-night diners making a meal of nocturnal nibbles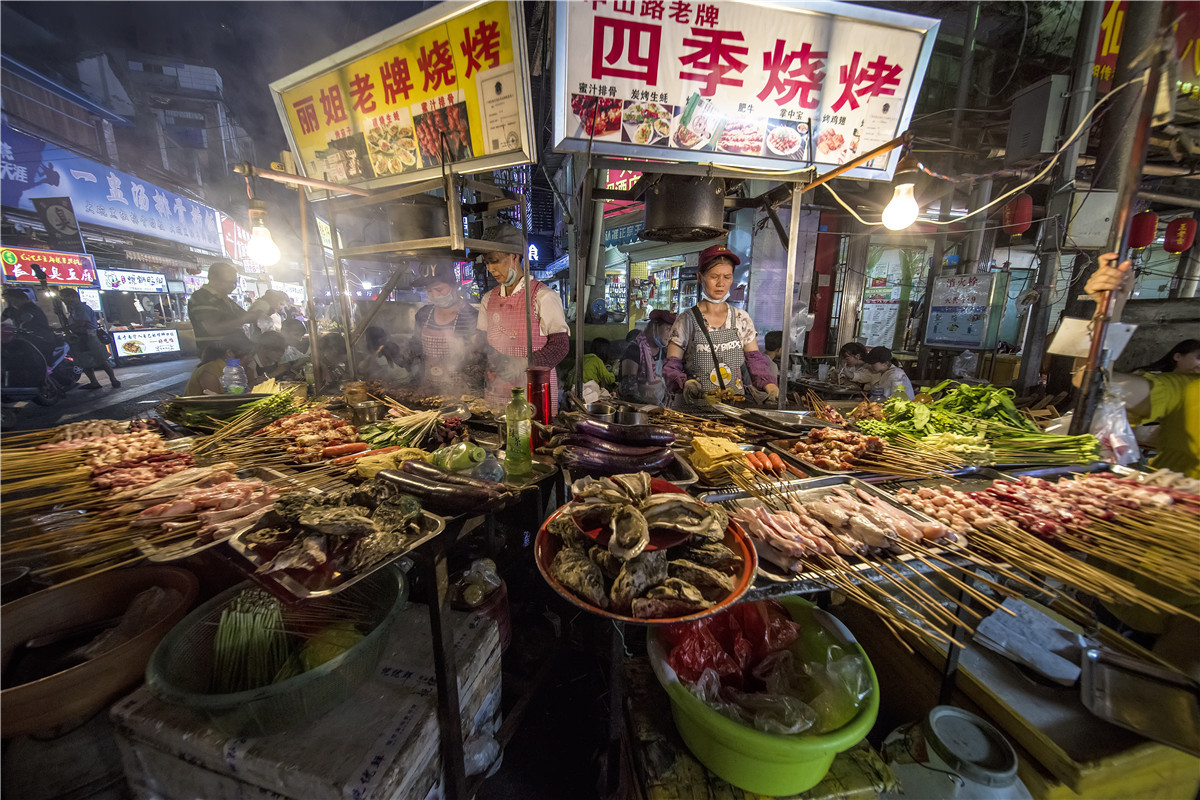 Barbeque boom
As a one-liner often quoted by zealous foodies says, "There are no obstacles in life that cannot be overcome with a barbecue feast - and if there are any, go and eat more skewers."
Though a wide range of food joints have sprung up as part of Beijing's booming late-night food scene, barbecue skewers remain the signature dish.
Wang Jian, a physician who specializes in cancer care, pinpointed the need for young go-getters to share their joys and troubles over the intimate settings only barbecue skewers can provide. Two years ago, he set up The Lancet in Haidian district, the first in his chain of barbecue eateries.
"When I started my medical career at the hospital, it seemed only fair to escape the disturbing feelings prompted by my work with a barbecue feast with friends and colleagues after a night shift," he said.
He founded the restaurant to provide a relaxing environment for young professionals like himself, people seeking a place to fill their stomachs and let off steam, after "street food" left him less than satisfied.
"I saw some small food stalls that used weeks-old oil for cooking, which was disgusting and harmful to health," he said.
Cheng Si, Wang's business partner and also a healthcare practitioner, said her medical training taught her that personal emotions, positive or negative, should be digested alone. In the past, she used to unwind and replenish her energy levels alone at home during the small hours, but she is grateful to have found an alternative.
"Now, I am able to come to the barbecue restaurant and mingle with coworkers or other customers," she said, adding that the regular-world ambiance, as opposed to the life-and-death tension in the hospital wards, helps unravel her emotional knots.