Grassland restoration tackles the root of the problem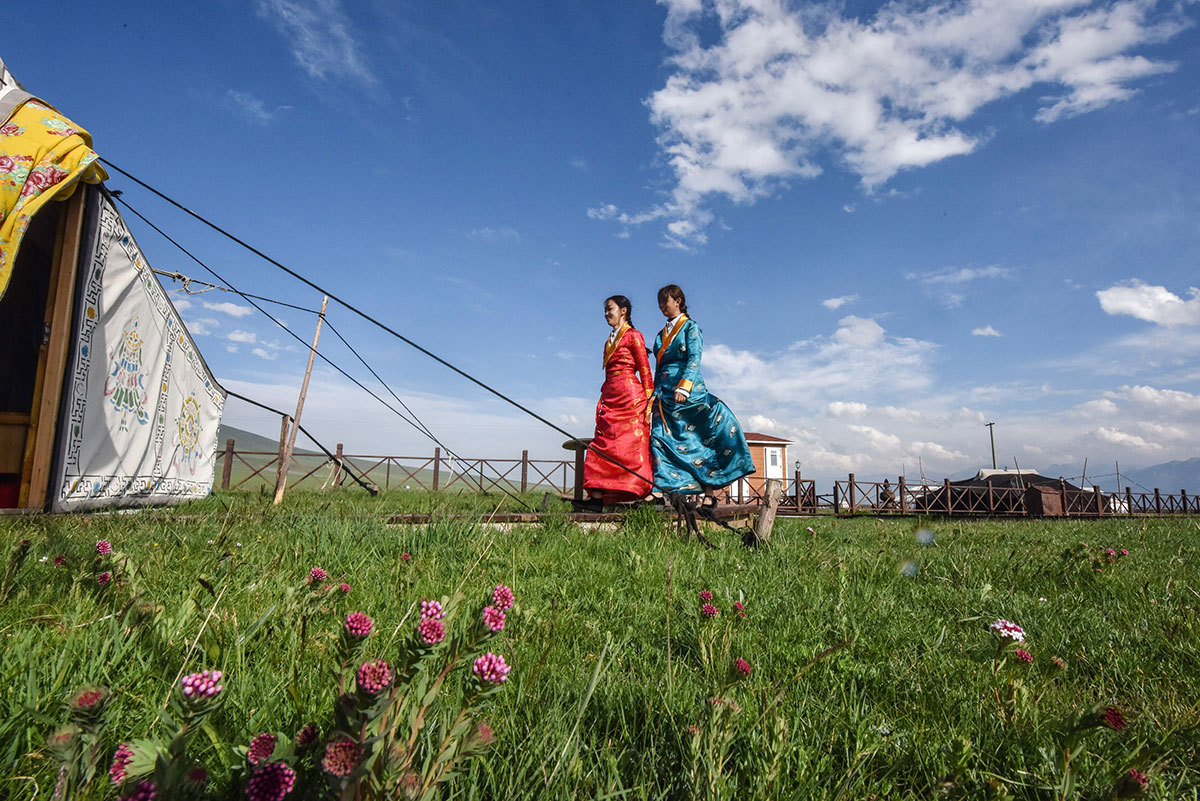 Future challenges
However, despite these long-term efforts, officials with the newly created National Forestry and Grassland Administration said the outlook remains challenging across the country.
Nationally, grass cultivation is 20 to 30 percent lower than in the 1980s, and about 500,000 hectares of grassland disappear every year.
In recent years, central authorities have elevated grassland protection to equal that of other traditionally critical ecosystems, such as lakes and forests, and have pushed for more concerted restoration efforts by a number of government departments.
He Qishisan, deputy head of the Menyuan mountain, forest, farmland, lakes and grassland restoration office, which was established to oversee the restoration of the overall environment, said grassroots officials have gained a better awareness of protection in recent years, but awareness remains low among most herders and farmers.
"Making them more aware is the most challenging part of my job," he said.