Grassland restoration tackles the root of the problem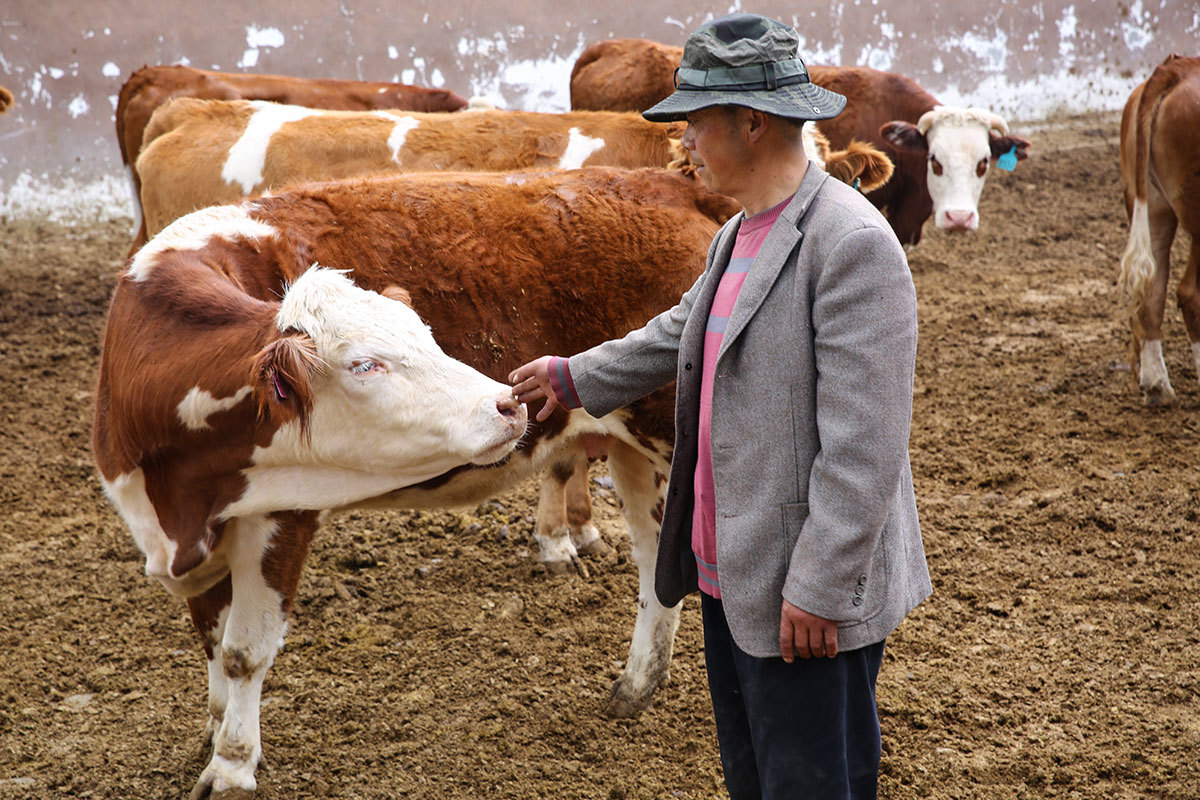 Financial benefits
The once-suspicious herding community began to embrace change after reaping many benefits from the tourism boom and the increasingly robust environment.
Wang leases his meadows to Baiyi at an annual rate of 21,000 yuan, and has also sold all his sheep and yaks to the company at favorable prices.
As compensation for relinquishing their former residence on the prairie, Wang's family has been given a 100-square-meter apartment in the county's urban area by Baiyi. Wang was also given a job on the pasture, tending 100 cows, and earning about 3,000 yuan a month.
He said that last year he saved enough money to buy a car, which he mainly uses to commute between the pasture and his new home in town.
"Initially, I was unwilling to lease the land because I believed that we herdsmen can only count on livestock to make a living," he said. "However, I have started to enjoy the new arrangement."
He explained that contagious diseases among the livestock used to be a constant nightmare for his fellow herdsmen, because one such outbreak could ruin a family. Conversely, working for a large breeder provides a secure, stable income, and the risks are outsourced.
Chongsho Drolma has worked for the eco-pasture since she leased her 46 hectares of meadow to Baiyi four years ago.
She said she used to have trouble paying electricity bills, but now her money problems are over.
While milking a cow for tourists who were keen to try making yogurt, the 49-year-old ethnic Tibetan said her family's annual income has topped 100,000 yuan in recent years, enough to place them firmly in the county's middle-income bracket.
Baiyi said it has created hundreds of jobs, including room cleaners at hotels, bakers, yak and cow breeders, and pasture rangers, and most have been filled by local people. Their monthly salaries range from 2,000 to 4,000 yuan, depending on their duties.