Grassland restoration tackles the root of the problem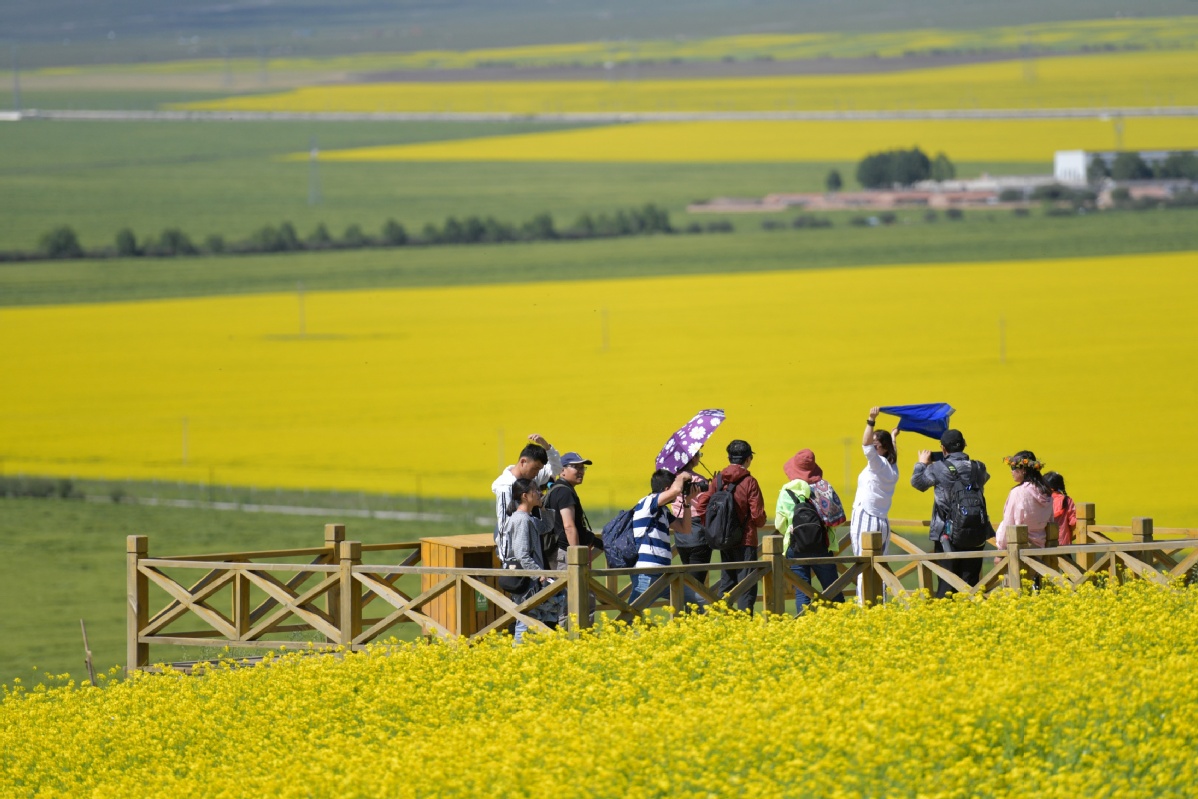 Eco-restoration
The pasture is just one of several measures the Menyuan government has adopted to ease grazing pressures on the vast Qinghai-Tibet Plateau, an environmentally fragile region that is home to the headwaters of China's major rivers, the Yangtze, the Yellow and the Lancang.
The county government said more than 120,000 hectares of grassland, almost one-third of its total, has been degraded as a result of excessive grazing over several decades, climate change and rats, who devour the grass seeds and roots.
In recent years, the county government has helped to establish forage grass centers on leased land to provide food for herds confined indoors in spring when the grass is so vulnerable that grazing or even walking on it could lead to degradation.
The government also urged partial or complete indoor breeding, and encouraged herders to establish cooperatives and grow quality forage grass, which it has promised to buy.
Local officials said the Qilian Ecological Pasture and other measures have proved effective at stemming environmental degradation in a region with a high concentration of herders from ethnic groups, most of whom still lead impoverished, old-fashioned lives.
Wang Youliang, a senior engineer with the local grassland workstation, which monitors grass issues across Menyuan, said the county's vegetation coverage rate has jumped from 70 to 95 percent in recent years, an indicator of better grass quality.
Menyuan's success has come as China fights to preserve it's nearly 400 million hectares of natural grassland - the largest such expanse in the world - which accounts for about 40 percent of its territory.
Experts said the vast prairies play a vital role in conserving water, regulating the climate and preserving biodiversity, but a lot of the land was subjected to excessive grazing, which risked desertification.
Having recognized the problem at an early stage, the central government launched a widespread campaign in 2003 to reduce overgrazing and restore the degraded grass.
By the end of last year, nearly 30 billion yuan had been pumped into the project.
Figures from the provincial government show that in 2010, the number of livestock being raised in Qinghai, a major grazing area, was almost 36 percent higher than that considered sustainable. By 2017, the number had dropped to less than 4 percent.
In 2011, in another major overhaul, the central government decided to compensate herders who were banned from grazing livestock on degrading meadows in Qinghai and a number of other regions, and to reward those who maintained a balanced stock density.
The decision also made grassland protection a crucial part of the annual government work assessment.