Artists sculpt to mark teachers' day
Share - WeChat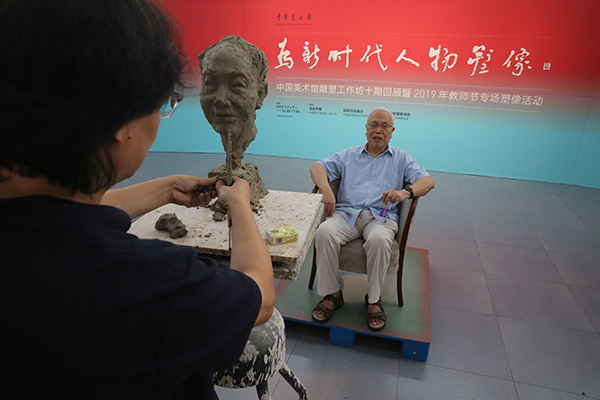 The National Art Museum of China in Beijing has joined the country's celebration of Teachers' Day, which falls on Sept 10, by inviting three respected educators to sit for the sculpting of their statues.
So, Jiang Boju, a 94-year-old mathematician; Li Yinhuan who has for the past three decades been devoted to the education of students with intellectual disabilities and You Xianghong an accomplished educator in the pre-school field sat before sculptors on Monday.
The activity was the 10th session of a series of public program initiated by Wu Weishan, NAMOC's director and a sculptor in his own right, in 2017, through which leading figures from different walks of life have been profiled by sculptors.
Most Popular