Positive policy support to stimulate auto industry development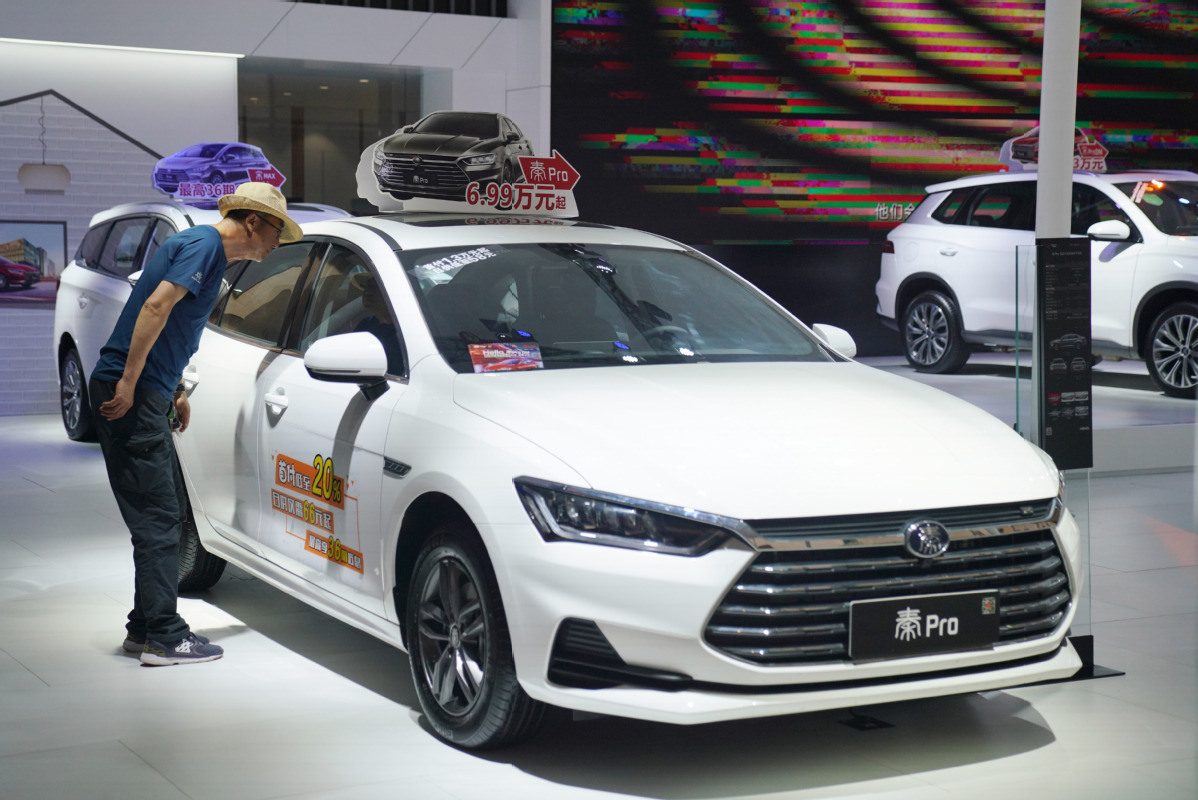 Positive policy support will stimulate development of the automotive industry, with consumption potential expected to be released in the future, experts said.
Last Thursday, Gao Feng, spokesman of the Ministry of Commerce told a news conference that the ministry is carrying out related research and soliciting opinions, and will unveil specific policies with relevant departments at the appropriate time, to support the high-quality development of China's auto sector.
The news drove up auto shares. As of close on Thursday, Yangzhou Yaxing Motor Coach Co Ltd soared by the daily limit of 10 percent, while shares of other automakers, including Jiangling Motors, Yutong Bus, Changan Automobile and Guangzhou Automobile Group also experienced strong performance.
A string of policies to support the automotive industry have been unveiled this year.
In January, a policy plan was jointly released by 10 ministry-level authorities, including the National Development and Reform Commission, to stimulate auto consumption. According to the plan, China will promote auto replacement, especially in rural areas, accelerate development of the second-hand car market and adjust subsidies to galvanize sales of new energy vehicles.
In June, the National Development and Reform Commission and two other central departments jointly released a guideline to encourage the consumption of new energy vehicles. The cost of NEV production will be substantially lowered and the research and industrialization of the new generation of NEV batteries accelerated, the guideline said.
On Aug 27, the State Council issued a guideline that outlined 20 measures to support consumption, including relaxing restrictions on car purchases to support auto sales. According to the guideline, regions with limits on vehicle purchases should roll out measures to relax or lift the restrictions after taking into account their respective condition and support the purchase of new energy vehicles.
On Aug 30, the Ministry of Commerce and six other government agencies released a guideline to expand a pilot program of parallel auto imports in a bid to offer customers more choices and further open up its auto industry. Authorized whole-vehicle automobile import ports with annual car imports that top 1,000 units can apply to enjoy parallel auto imports policies, said the guideline.
Industry insiders said these policies are undoubtedly strong impetus to China's auto industry, helping stabilize the auto consumption market and support stable and healthy development of this sector.
In fact, vehicles have been in great demand, especially in cities with vehicle purchase restriction. Take Beijing for an example. Last month, only one in every 2,622 applications for a license plate was successful, setting a new record. In terms of new energy vehicles, the number of applications for a license plate surpassed 440,000, while new applicants have to wait until 2028.
Fu Yifu, a consumption analyst at Suning Institute of Finance, told Securities Daily that the continuous downturn in the auto consumption market is partly due to restrictions on purchasing vehicles. Recently, a string of polices involving relaxing restrictions on car purchases released positive signals to the market. This is good news for the auto sector and consumers, and expected to lead to improvement in the demand-side of auto consumption.
However, to see a real market rebound, local governments should take into account their respective condition, such as transportation infrastructure and air quality improvement, Fu said.
In the long term, China's auto consumption market still has bright prospects. As per capita disposable income rises continually, auto consumption still occupies an important position. The country's car market has much untapped potential, and it's expected to be released in the future, Fu added.