Chinese auto industry hits speed bump in H1 2019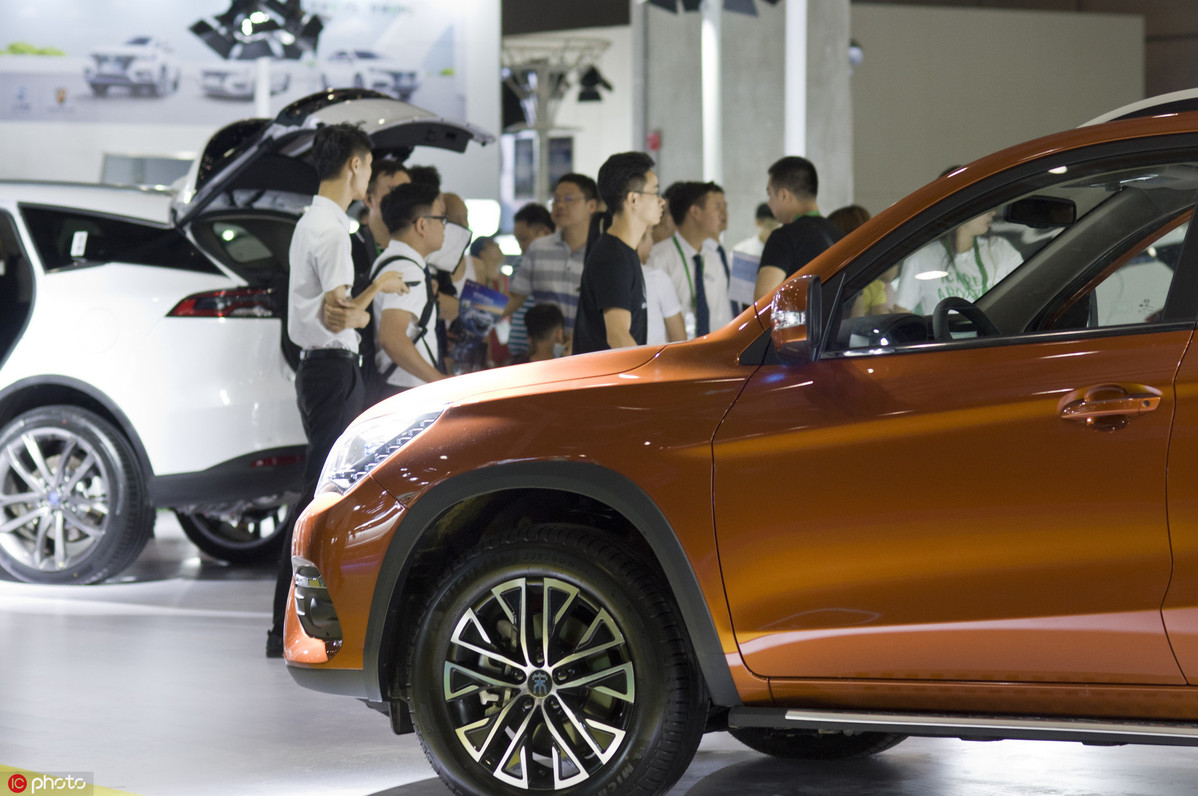 China's listed carmakers painted a gloomy picture for the first half of this year, according to a Tuesday report by 21st Century Business Herald.
Among 17 A-share or H-share listed passenger car companies, 12 saw falling net profits while five had net profit growth; for the 12 commercial vehicle enterprises, nine registered a decline in profits while three posted profit increases.
The overall sales decline in the market led directly to carmakers' poor earnings, the report said. In the first half of 2019, China's automobile production and sales reached 12.13 million and 12.32 million units, respectively, down 13.7 percent and 12.4 percent year-on-year. This was due to multiple factors, such as the slowdown of the macro economy, the early implementation of Nation VI emission standards and the country's auto market saturation.
As for new energy vehicles, production and sales stood at 614,000 and 617,000 units respectively, an increase of 48.5 and 49.6 percent over the same period from the previous year.
Motoring companies had a larger-than-expected decline in profits for the first half of the year, and many major players in the country witnessed losses in both revenue and profit, the report said. SAIC Motor saw its revenue drop 19.05 percent to 376.29 billion yuan ($52.4 billion), while net profits slumped 27.49 percent to 13.76 billion yuan, according to its financial statements.
Geely's revenue decreased 11.4 percent year-on-year, and its net profit fell by 40 percent during the same period; Great Wall Motor's revenue was reduced by 15 percent year-on-year, while its net profits had a drop of 58.95 percent during the same period.
For carmakers that posted a loss, Changan Automobile suffered the largest deficit -- 2.2 billion yuan, due to the sales decline of Changan Ford and Changan Mazda.
On the other hand, only two firms -- BYD and BAIC's new energy arm, BJEV -- gained in revenue and net profit in the first half of the year among the 17 listed passenger car companies, the report said. The two also ranked first and second for sales volume in China's new energy vehicle market.
The sales volume of new energy vehicles is expected to exceed 1.5 million units in China this year, which is becoming a new driving force for the auto industry despite the country's subsidy withdrawal in June, the report said.