China, US need to make hard choices and compromises to restore stability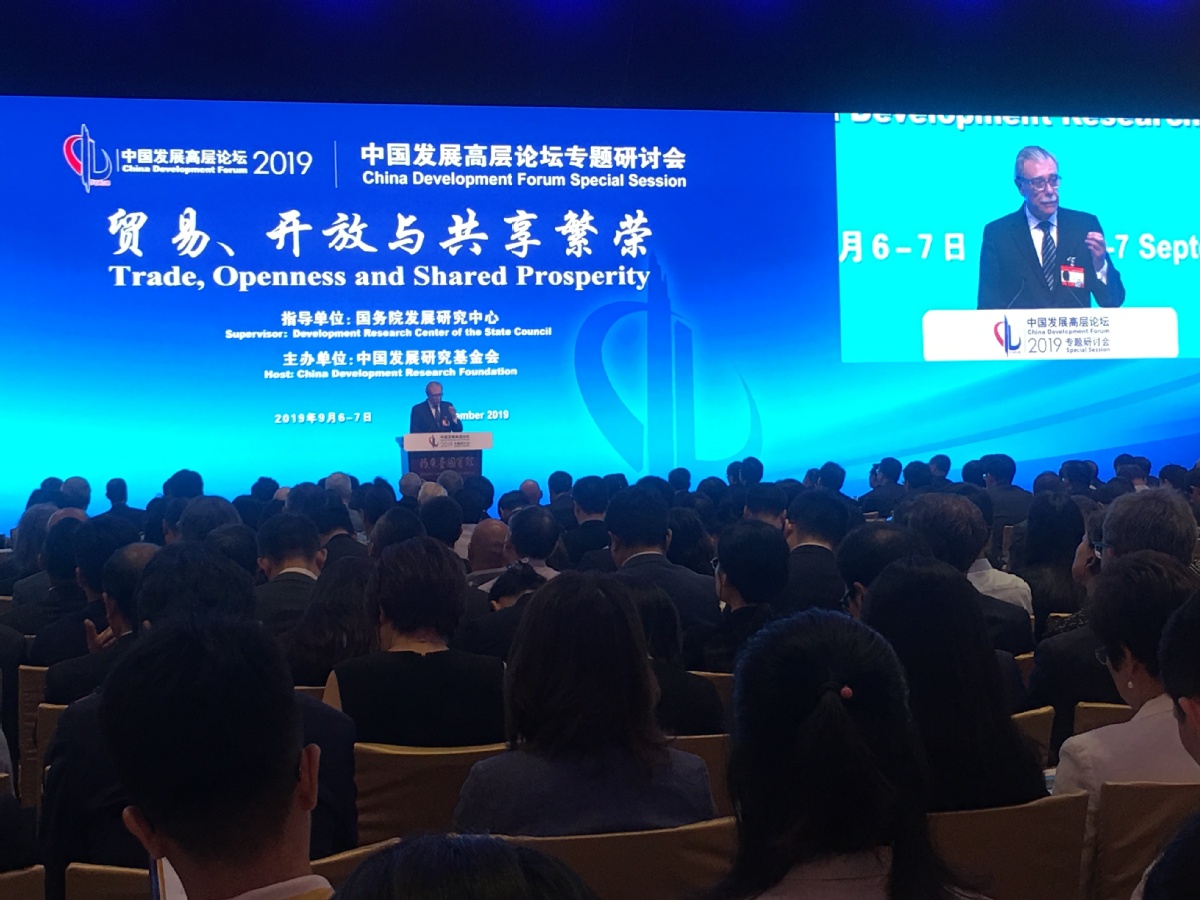 China and the US governments need to make "hard choices" and "compromises" to find pragmatic solutions to the yearlong trade dispute, Carlos Gutierrez, former US Secretary of Commerce, said on Friday.
Speaking at a special session at the 2019 China Development Forum, Gutierrez urged the Chinese and US governments to return to the negotiating table as quickly as possible.
Gutierrez said reaching a trade agreement may just be the beginning of the process of restoring trust, but it is a crucial step, and it will require both parties to "make hard choices and hard compromises" to find pragmatic solutions to the trade issues.
The remarks came as China and the US agreed to hold the 13th round of their high-level economic and trade consultations next month in Washington, representing a fresh attempt to bridge their differences.
Gutierrez said over the past 40 years, US-China economic cooperation has helped to reduce trade barriers and create a more predictable investment environment that has fueled global growth.
Today, it is "more important than ever" that both governments find a way to restore stability to their bilateral trade relationship, he said.