The time of their lives
Share - WeChat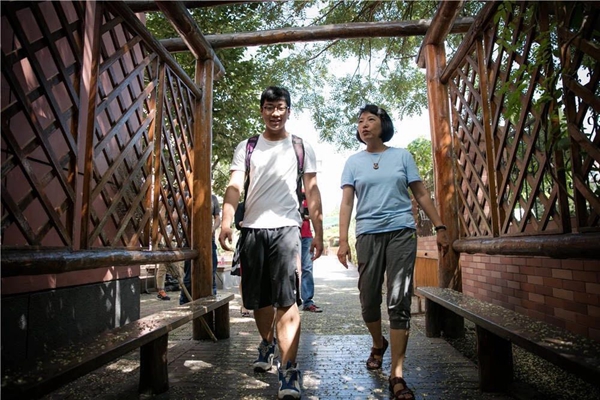 New age, new challenge
Kids Kingdom and Post-00 Generation have both enjoyed much critical acclaim, winning awards from various TV and film festivals at home and abroad, as well as being highly rated on Chinese review site Douban, scoring over 8 points out of 10.
The director expects Born in 2000 to inspire deeper thinking among Chinese parents about the education of their children, who face a plethora of anxiety-inducing scenarios unknown to previous generations and confront increasing amounts of pressure.
When asked if people in the documentary have remained "genuine "in the time they have grown up in front of the camera, Zhang is pragmatic in his answer.
"No documentary can be 100 percent true, and an adult will always 'perform' before the camera in some way," he concedes. "However, how many people can keep up a performance if they are recorded for years? Time will always reveal the answer."
Zhang also notes that, in recent years, his project has been confronted with accusations of not being "representative" enough. The question, he recalls goes something like this: "How can several kids from a few middle-class families in downtown Beijing speak for a whole generation?"
His response is thoughtful. "No individual can represent a whole generation from every perspective. However, DNA of the time is left on every individual.
"Growing pains, like puppy love, failure and confusion, as reflected in the documentary can be shared by a whole generation, no matter whether it's a child in a big city or a small county," Zhang explains.
The director adds that he has benefited from this 12-year journey on a deeply personal level.
"I respect my own two children. One of them is also of the post-2000 generation and, therefore, has a very good relationship with the youngsters on the screen," he says with a smile.
"Even with my own children, I have a habit of recording their life. I plan to edit the footage into short films and present them as gifts at their weddings in the future."
Most Popular