Ne Zha, China's most successful animated feature ever, attracts crowds in US theaters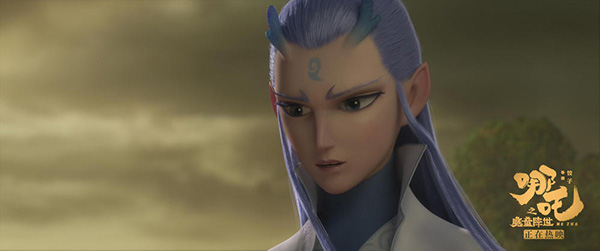 According to Forbes, Ne Zha will earn around $1.43 million over the Thur-Sun debut in North America with a strong $20,399 per theater average.
Directed by first-time writer-director, Yang Yu (aka Jiao Zi, meaning dumpling), the film features Ne Zha, a popular young hero in Chinese legends and literature such as the literary classic Journey to the West. Born with unique powers, Ne Zha finds himself as an outcast who is hated and feared. Destined by prophecy to bring destruction to the world, the boy must choose between good and evil.
Though its plot differs considerably from the traditional tale and it's sprinkled throughout with goofy, Disneyesque humor, the film and legend share the same underlying theme of a young man's rebellion against the shackles of fate and becoming the hero.
Said moviegoer, Joyce, "It's based on the traditional story, but they added a lot of creative new stuff."
Her friend, Leo, agreed, "It's like Shakespeare - everyone knows about him, but they don't always know his real stories. In this movie, they put their own twist on it. It respects the old legends, but it's innovative."
Danielle Ho, another audience member who came with a group of friends, told Xinhua, "It's inspiring. Because we have Chinese origin, we can understand the language and the culture and the story," she said. "But Americans probably won't be able to understand it completely, even with the subtitles. But I hope they get the message."