Ne Zha's image: More than 100 transformations
Share - WeChat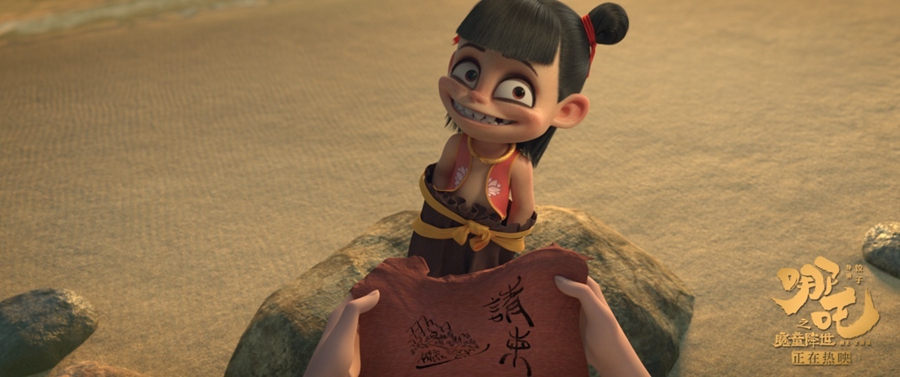 Ne Zha, the boy deity in Chinese mythological tale, was in conception for three long years before finally arriving, inflicting much pain on his mother Lady Yin.
That is just a similar case for the birth of his groundbreaking image, a mischievous and a bit ugly boy that we first frowned at and later fell in love with in this summer's eponymous smash hit.
To build this Ne Zha image, 100-plus versions of the protagonist's images were created and rejected, according to Shen Wei, one of the main designers who created the conceptual images for the film's main characters.
Actually, Ne Zha in several of the initial drafts came over as cute, but after the director saw them the immediate feedback was "they look fine, but that's also where the biggest problem is," Shen recalled.
The message the director wanted to convey through the film was having the courage to break people's biases. Therefore, after lengthy and careful deliberations among the production team, they decided to blaze a new trail in designing Ne Zha, the protagonist's image.