Geely demands 2.1 billion yuan in dispute with startup WM
Share - WeChat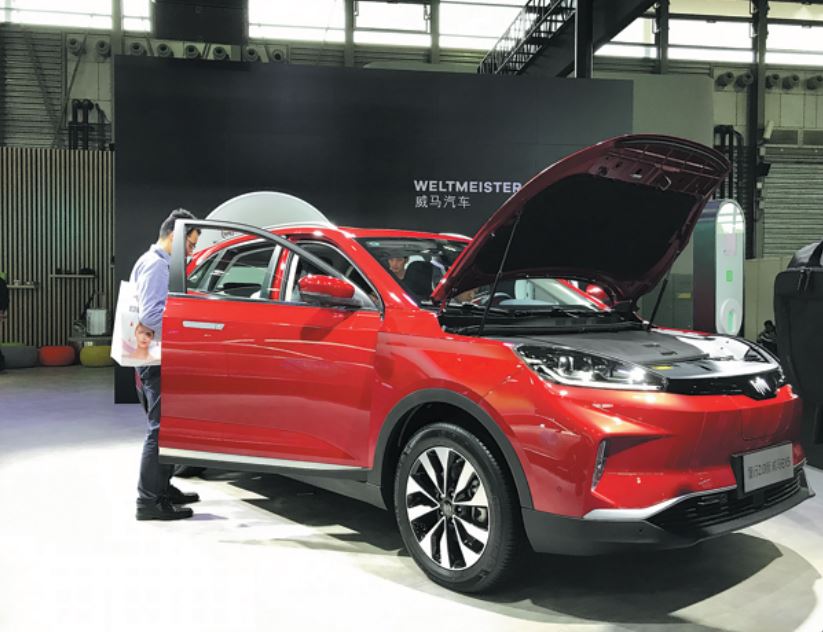 Zhejiang Geely Holding Group has sued WM Motor and three subsidiaries of the electric car startup for impairing its commercial secrets.
The company is demanding a compensation up to 2.1 billion yuan ($293.7 million), according to a legal document.
The case was first revealed in a white paper on intellectual property protection published in April and was reported by Chinese media on Saturday.
Information on the Shanghai High People's Court website shows that the case, which was filed in 2018, is scheduled to be heard on Sept 17.
Neither the white paper nor the Shanghai high court gave detailed information about the dispute between China's best-selling private carmaker and one of the most renowned electric car startups, which started to deliver vehicles last year.
Geely said it has no additional comment before the court gives its verdict, while WM said it did nothing unlawful and is confident in winning the case, according to Chinese media reports.
Analysts said it would be presumptuous to predict who will win but such disputes may help alert carmakers to strengthen protection of commercial secrets and corporate interests.
As electric vehicles gain in popularity in China, there emerge many startups and job changes are becoming more often for employees in the segment, increasing the possibility of disputes, they said.
WM was established in 2015 by Freeman Shen, who once worked as Geely's vice-president and helped it finish the acquisition of Volvo from Ford in 2010.
Shen also worked at Volvo as its vice-president as well as chairman of its China operations.
In addition to Shen, WM has some other senior managers who worked at Geely or Volvo, including its partner Xu Huanxin and co-founder Lu Bin.
Shi Kaifeng, WM's public relations chief, told Time News the startup has been focusing on independent research and development and values intellectual property protection.
Shi said WM had won 1,076 patents in terms of design and technology by the end of June.
Statistics show that WM delivered 8,566 vehicles in the first half of the year, ranking as the most popular electric car startup in China, ahead of Nio and Xpeng.
The carmaker said in July it is seeking a new round of financing that could reach $1 billion for product development, sales network and customer service.
Since its establishment, WM has raised 23 billion yuan for its development. Shen said it would need at least 30 to 40 billion yuan to build and run a car company.