New US tariffs will backfire, experts say
Share - WeChat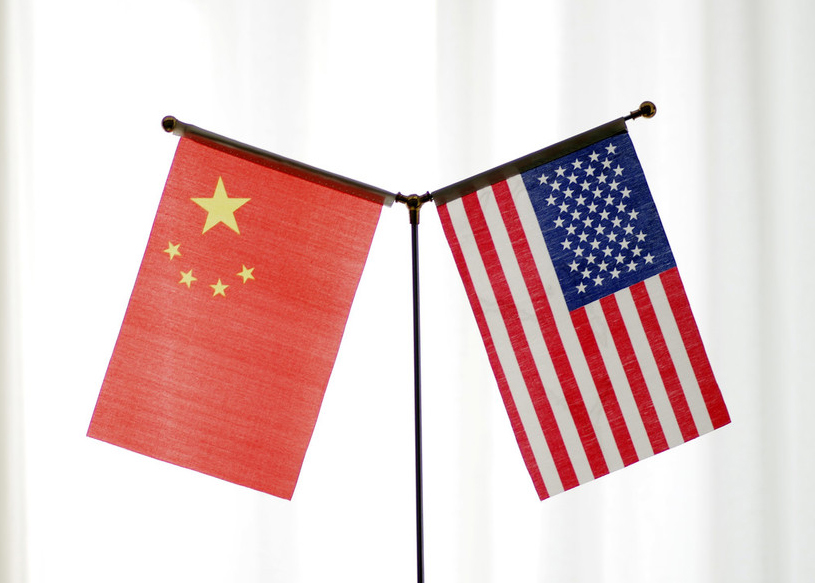 New tariffs by the United States on Chinese products will certainly backfire and hurt the US economy, but they will not tarnish China's resilience or dampen development in the long run, experts said on Sunday.
The comments came on the day the US administration imposed 15 percent additional tariffs on about half of another $300 billion of Chinese imports, marking the latest escalation in the ongoing trade dispute.
Qi Zhenhong, the head of the China Institute of International Studies, a government think tank, said US consumers will foot the bill for their government's unilateral tariff hikes targeting imported goods from China. The US administration needs to stop its trade bullying because it has been weighing on the global economy, Qi said.
In a letter to the US administration last week, Americans for Free Trade, a coalition of more than 160 business organizations, asked for all tariff increases on Chinese goods to be postponed. It cited concerns over increased costs for US manufacturers and farmers.
"Ordering companies to leave China, the world's second-largest economy, is not a solution and is unrealistic,'' the letter said. "Because many of our industrial inputs are still sourced in China, these new tariffs will act as a tax on US manufacturers and US farmers, whose costs will now increase."
Tu Xinquan, the director of the China Institute for WTO Studies at the University of International Business and Economics in Beijing, said the US government's accusations against China, such as forced technology transfers and intellectual property infringement, are groundless. China, as an advocate of globalization, has the capability to ensure its own steady economic development, Tu said.
In response to the US tariff action on Sunday, China retaliated. According to the country's latest tariff plan targeting $75 billion in US goods, some levies on certain US goods took effect on Sunday, while other tariffs will come into force on Dec 15, mirroring the timetable the US has laid out.
Even though the US tariff posture adds to external uncertainties, China's economy will remain resilient, with the government likely to fine-tune its monetary and fiscal policies to stabilize growth, economists said.
According to the National Bureau of Statistics on Saturday, the purchasing managers index in August for China's manufacturing sector edged down to 49.5 from 49.7 in July. It was the fourth consecutive month that the PMI showed contraction. A reading above 50 indicates economic expansion, while one below 50 reflects contraction.
Cheng Shi, the managing director and chief economist of ICBC International Holdings, said policymakers may lower interest rates and cut the required reserve ratio of banks by the end of the year to inject more liquidity into the economy.
"In addition, the regulatory authorities are expected to help small and medium-sized financial institutions replenish capital through multiple channels," he said.
Li Chao, an analyst at Huatai Securities, said there is more room for monetary easing as the government seeks to reduce corporate financing costs.
On the fiscal side, Cheng said, the government may roll out policies to support the issuance of special construction government bonds to further strengthen the ability of infrastructure construction to cushion any economic downturn.
Despite the PMI showing contraction in August, Zhao Qinghe, a senior statistician at the NBS, said key sectors have seen stable growth and the industrial structure continues to upgrade. This is reflected in the PMI for the high-tech manufacturing and consumer goods sectors, which stood at 51.2 and 50.9, respectively — higher than the overall index.
While the economy is facing growing headwinds amid weaker global demand and the escalating trade conflict with the US, China is unlikely to repeat the old model of short-term excessive stimulus but will focus on long-term structural and market-based reforms to unleash its growth potential, economists said.
"Thanks to structural optimization, intrinsic growth may continue to show resilience," Cheng said, adding that China is actively tapping its economic growth potential from within.
The 20 pro-consumption measures released recently by the State Council, China's Cabinet, will not only help boost conventional demand, such as car purchases, but will foster the supply of new consumption forms such as night business, Cheng said.
Because China's tax cuts have begun to show positive effects, corporate earnings and manufacturing industry investment may stabilize, he said.
Li Xiang in Beijing and Zhao Huanxin in Washington contributed to this story.